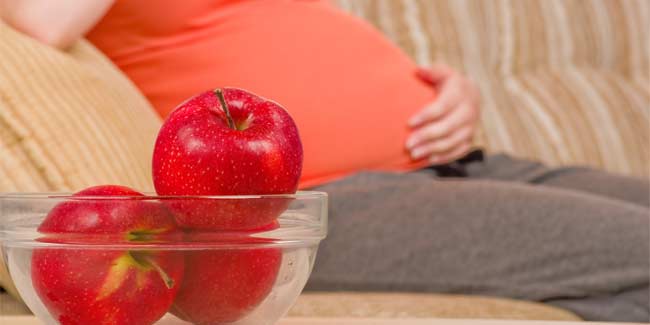 Diet for a holistic pregnancy lays focus on the need to eat natural foods, and avoid items which are genetically modified or chemically treated.
Holistic pregnancy diet emphasises on the use of organic foods which are free of pesticides, are not genetically modified and free from use of hormones and antibiotics. Diet for a holistic pregnancy should be natural and free from artificial food items. It can include grass-fed beef, cage-free chicken and eggs, hormone-free milk and organic yoghurt apart from organic foods.


Foods you can include

In pregnancy, vitamin B is required to prevent neural tube defects. So, you should include organic spinach and asparagus in your holistic pregnancy diet as they are good sources of folate.
A woman's need for iron doubles during pregnancy. Thus, holistic nutrition during pregnancy should have emphasis on the sources of iron. In breakfast, consume natural, whole-grain cereals, such as oats, brown rice, sprouted grains and wheat. These are enriched with essential nutrients for prenatal care and which include a good amount of iron.
Calcium is another important nutrition component of diet for holistic pregnancy. Consume organic milk and yoghurt for calcium. These items also provide vitamin D, which makes your baby's bones stronger.
In holistic pregnancy diet, it is advisable that you restrain from eating farm-raised fish which may contain chemical pollutants. Choose wild fish for your diet. Include wild salmon in your diet as it is loaded with protein and omega-3 fatty acids, which enhances your baby's growth and brain development.
Foods to Avoid

Stay away from packaged and processed food, as they do not give any natural nutrition to your developing baby.
The American Pregnancy Association advises that fruits and vegetables must be meticulously washed before consumption. Unwashed veggies are exposed to toxoplasmosis, a bacterium that has the potential to harm an unborn baby.
Steer clear of sushi and large varieties of fish, such as shark, king mackerel and swordfish. These varieties are high on mercury, which is toxic for the unborn and could damage baby's brain, and can also lead to developmental delays.
Varieties of soft cheeses, such as Brie, and deli meat are some other foods to avoid as they contain listeria, which is poses a serious risk of miscarriage.
Keep a tab on your caffeine intake as it is linked to miscarriage.
How non-organic foods can harm you?



Consumption of food items during pregnancy, which are processed with pesticides or are genetically modified, can lead to onset of life threatening diseases for your baby as well as you. Non-organic foods are deprived of nutrients and they are full of chemicals which are potent in causing miscarriage, premature birth and other pregnancy related complications.
Read more articles Pregnancy Diet.