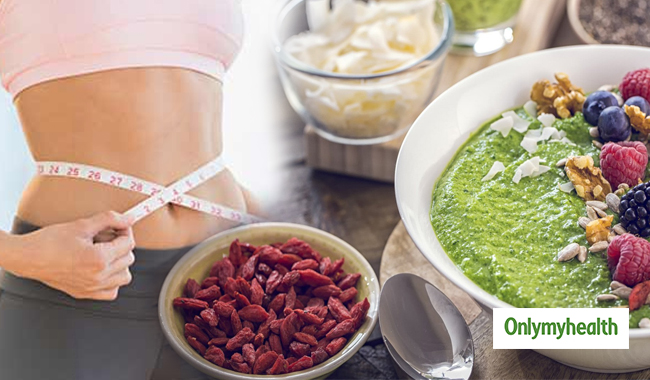 It is important to keep track of your calories intake if you want to lose weight. Here is a diet chart for weight loss that will help you in reducing weight.
Today's modern day agenda is to have a fit and healthy body. For a toned body, one has to rely on exercises. A regular workout is necessary for a healthy body. But people complain that they are not able to lose weight just with exercise. Then what are you missing? The answer is DIET. Now, it's time that you need to stick to a diet chart to lose pounds of weight.
Diet and exercise work simultaneously. Moreover, for results, you have to stick to it. Dieting is a wrong word for the diet chart, as now it is called healthy eating. This eating has foods in a healthier form.
What does a diet chart do?
It helps you regulate your calorie intake.
It specifies your daily activities and calorie intake according to the day.
It gives you a good idea of what you must eat and what not to be on track.
If you have a medical condition, then a personalized meal plan will help you to cure it.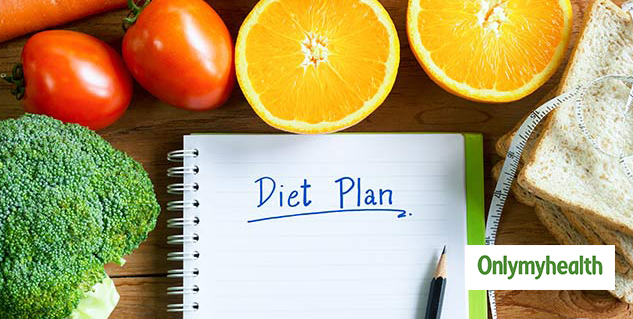 Below we are sharing a general diet chart for weight loss which will help you to initiate it in the right manner. Make sure you always add your favorite healthy and fibrous foods, but they should be low in calories. Follow it regularly to achieve your fitness goals.
Early Morning Breakfast (6:30 - 8:00 am):
Start your day with exercises. It will not only help you burn some calories, but you will also be able to stay active throughout the day, burning even more calories. After your workout, add a cup of tea or coffee made from low fat skimmed milk. You can have a couple of fiber-rich biscuits with it. Preferably, start your day with a small bowl of cereals.
Mid Morning snack (10:30 - 11:30 am):
Weight loss doesn't have to come from hunger. Instead, it is best to eat something healthy at quick intervals. Before you feel hungry for your lunch, treat yourself to fresh fruit such as an apple or orange. Keep shuffling your fruit during the week so that you get all the minerals and vitamins during the week.
Also read: Effective weight loss exercises for men
Lunch (1:00 - 2:00 p.m.):
Eat a healthy but light lunch that is low in fat and calories. You can also drink a glass of water around 20 minutes before lunch. It will reduce your hunger and keep you from overeating.
Evening snack (4:00 - 6:00 p.m.):
You can have a cup of tea or coffee along with healthy snacks. However, make sure you avoid sodas and sugary beverages that may appear tempting at this of the day.
Dinner (7:00 - 8:00 p.m.):
Drink a glass of water around 15 minutes before you intend to have your dinner. Now it's time for a light and healthy meal that is full of nutritional content. You can mention different low-calorie dishes for dinner on different days of the week.
Post Dinner munching (10:00 - 10:30 p.m.):
A couple of slices of fresh fruit like apple or papaya. You can switch your fruits daily.
Read more articles on Fitness.
For more related articles, download OnlymyHealth app.