Pregnancy can be a tough time for any woman as you not only have to take care of the baby that's growing inside you but also have to take good care of yourself so that you have a healthy pregnancy. It is believed that a woman's health before, during and post conception can have short and long-term effects on the health of the offspring. Thus, it is imperative to maintain healthy lifestyle and habits during pregnancy for the well-being of your offspring.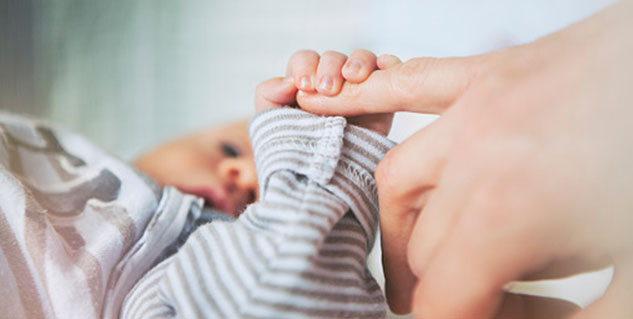 You may already know why it is recommended not to drink alcohol and smoking during pregnancy but what you may not know that there are other lesser known factors that have seriously affect the growth and development of the newborns. Health problems during pregnancy such as gestational diabetes, hypertension, obesity and anaemia can affect the health your child.
Gestational diabetes
Gestational diabetes may cause respiratory problems and may also increase risk of obesity, heart disorders and type 2 diabetes in the offspring.
Anaemia
One of the most common problems that most pregnant women complain of is, anaemia. This problem is more prevalent in pregnant women due to inadequate dietary iron, folate and vitamin B12 intake and bio availability. Maternal anaemia increases the risk of low birth weight in 6.5% cases, and 11.5% cases face per-term labour related complications.

Anaemia may reduce the placental transfer of oxygen from the mother to fetus, which in turn slows down the growth and development of the placenta.
Gestational hypertension
The condition which develops at about 20 weeks into pregnancy, is also a matter of great concern. Gestational hypertension tightens the blood vessels in the placenta, as a result limiting the supply of oxygen and nutriteins to the foetus. This may cause intra-uterine growth retardation, low blood sugar, low birth weight and low muscle tone in infants.
Maternal obesity
Maternal obesity can increase the risk of developing diabetes during the gestation period, which increases your chances of development of preterm labour, moreover, it also puts your offspring on the risk of obesity and diabetes.
Image source : Getty
Read more articles on During Pregnancy
For more such stories, Download Onlymyhealth app