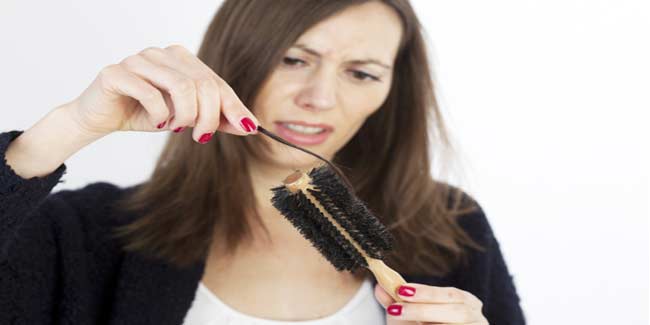 Hair Loss- If no balanced diet, hair spa and anti hair-fall shampoo fights with your hair loss, it is high time you pop in a DHT blocker pill. Read further to find out the hidden agent behind hair loss.
DHT or Dihydrotestosterone is a hormone that is derived from testosterone. DHT is measured in terms of various levels and is important to maintain a healthy hormonal balance in men and women. The lack or excess of DHT levels influences the traits that are associated with masculinity and hair loss, which surfaces much later in life.

DHT is known to be the primary cause of hair loss in men and women though women are more sensitive to the effects of the testosterone hormone. The oil glands of hair follicles have an enzyme that stimulates the conversion of testosterone into DHT. As soon as a DHT has been formed, it holds on to the receptors in the hair follicles and ultimately, kills them. When the process happens with different follicles, significant amount of hair loss is observed.

Androgenetic Alopecia

One of the most common forms of hair loss in men and women is androgenetic alopecia or male/female pattern baldness. DHT has an important part to play in this type of hair loss especially, in women. It occurs in women when their hormones are way less to keep the DHT and Testosterone in a healthy or balanced levels and therefore, prevent hair loss.
Birth control pills have been known to bring about imbalance in the DHT levels. Women must use only low androgen index birth-control pills. Consult your gynecologist before popping a pill. Furthermore, make sure that you discuss the hair loss problem with the gynecologist so you are not prescribed a pill that influences a hormone imbalance.
Read more articles on Hair Loss