According to a new research, depression and anxiety can put you at a higher risk of a progressive heart disease.
The study conducted by the Harvard Review of Psychiatry says that one-third of the people who suffer from depression or anxiety have higher chances of developing progressive heart diseases.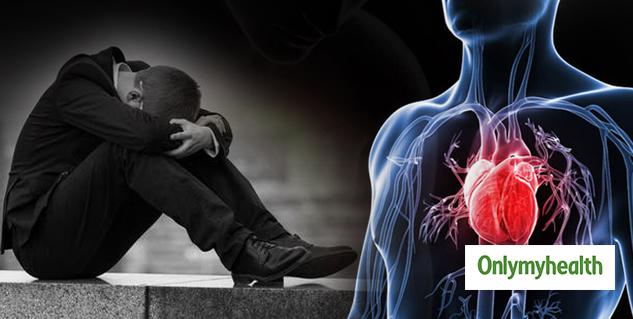 Christopher Celano, MD, of Massachusetts General Hospital holds the view that depression and anxiety are under-recognized and untreated in patients suffering from heart failure.
Celano said, "Making the effort can help to identify those who are at a higher risk of poor cardiac outcomes and to implement the treatment of these disorders."
Previous studies have linked depression to metabolic changes, making it difficult for the patients suffering from depression and anxiety to follow exercise routines, recommended diet and medications. The study reported that people with mild depression are also at risk of developing heart failure.
The authors of the study concluded by saying, "It is likely that an aggressive, multimodal treatment approach—such as collaborative care models or stepped care from a mental health professional—will be needed to improve psychiatric and cardiac health in this high-risk population."
Heart failure refers to a condition in which the heart fails to pump enough blood to satiate the needs of the body. Most of the signs of a heart failure occur as a result of the congestion that develops as fluid, backing up into the lungs and leaking into the tissues. Other symptoms are a result of inadequate oxygen supply to the body's tissues. The symptoms of heart failure include:
Shortness of breath
Fluid retention and weight gain
Wheezing and cough
Loss of muscle mass
Gastrointestinal problems
Pulmonary edema
Abnormal heart rhythms
Central sleep apnea