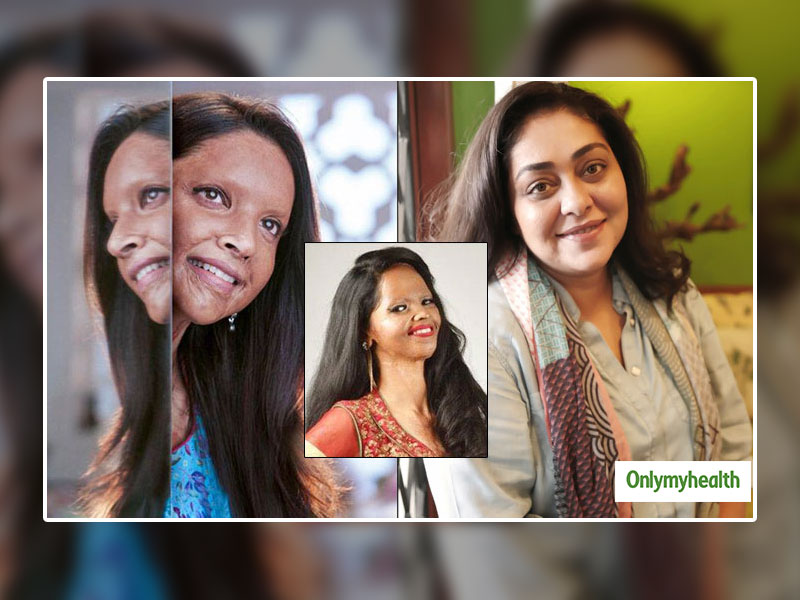 The trailer launch of Deepika Padukone-Starrer Chhapaak brings to notice the aftermaths of how women suffer after such horrific acts of violence
We have come across several cases of heinous acts where women are subjected to acid attacks owing to several reasons. Be it personal vengeance, signs of a clear 'No' from women to men, etc.; there are several cases, which have cropped up in the past where just an act like this has led to a drastic change of life for the acid attack survivor. The clear case of perseverance by acid attack survivor Laxmi Agarwal is known to all. Attacked by acid at the age of 15 in 2005, Laxmi stands as an example for those many women to not lose hope despite going through such a harrowing act. She now is an activist who supports the right of acid attack survivors. Her story stands as an example as to how men can act in such disgusting ways due to rejection. She was attacked by a 32-year-old man named Gudda for being rejected by Laxmi.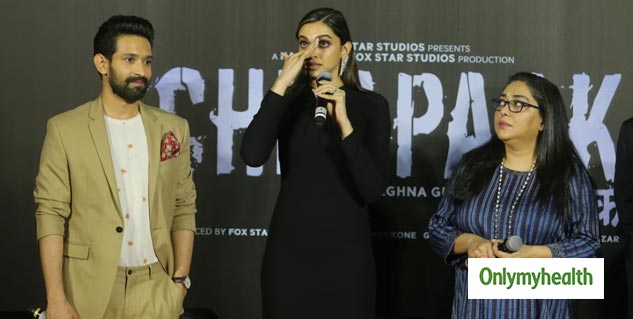 Bringing out the apathy of those many acid attack survivors, Deepika Padukone is all set to shine on the silver screen again by impersonating Laxmi as Malti in the film Chhapaak. The trailer launch of this film brought about a rave reaction by onlookers. The trailer looked every bit inspiring yet instilled a feeling of disgust against those who have indulged in such acts before just with a selfish motive of harming a lady with acid. Little do we know how such actions can be a life changer and in some cases, a reason for instant death for many. Also, at the launch event, the actress broke down while sharing her views and thoughts on this film, while at her side present at the event were actor Vikrant Massey and director Meghna Gulzar.
Also Read: Deepika Padukone on Mental Health: Creating Awareness About Mental Health, Says Still A Long Way To Go
Acid Attack And Mental Health
Acid attacks can be scarring for life. One cannot imagine the apathy of those who have undergone such painful acts of violence in their lifetime only to be asked questions until their scars are visible on their bodies. First and foremost, it is only in movies when a person with burns gets a whole new face. But in reality, the scars of acid attack fade only with time. Till then, it is essential to understand the mental health of acid attack survivors to bring them to a point where they could live with these scars with pride. Like Laxmi and Rangoli, Kangana Ranaut's sister who also is an acid attack survivor, there is a need to get that amount of courage to stand up to the cause and support the many survivors who have no courage to face their fears. Moreover, more than 80 per cent of acid attack survivors are women. In 2017, The Rights of Persons with Disabilities Act declared acid attack survivors as disabled, enabling them to all the special care and helped from the government and other private institutions.
Immediate First Aid For Acid Attack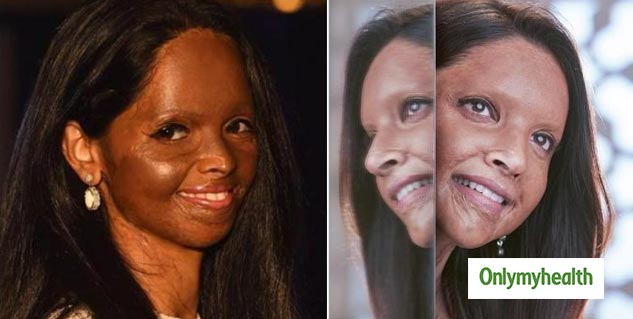 An acid attack can be life-threatening; however, in every case, essential immediate first is a must till the patient is not taken to the hospital. Be it a small attack or a larger horrific incident; basic first aid can help control the situation. Also, there exist several myths about burn care and acid attack care, which can end up adding to the woes. Onlymyhealth got in touch with Dr Dilish Malik (Retd Gp Cpt), MBBS, MD (Aerospace Medicine) to know about the immediate first aid after an acid attack. He said, "It is a must to have step-by-step care to be taken to provide respite. One of the most important things to keep in mind is that there should be water as soon as possible, as cold as possible and as flowing as possible on the acid burns for initial first aid. The logic behind putting flowing water on the burns is to take away the heat of the wounds until the time the patient is not taken to the hospital."
Also Read: How Domestic Violence Affects The Mental Health Of A Person
BASIC STEPS:
Wash with a mixture of water and soda bicarbonate the first thing after getting in contact with acid.
After this, put flowing ice-cold water on the burns
While there is a helper with the patient following these steps, the patient should be immediately taken to the hospital.
Do not stop putting flowing water until the patient is not under the medical care of doctors.
Read more articles on Mind and Body