"I'm so scared; I don't want to do this." Amita exclaimed, a fellow writer at Onlymyhealth, who is in her 1st trimester. Amita was trying to conceive from past three years and after many failed attempts, this year she conceived. When people all around the world think that pregnancy brings happiness and joy, Amita here told us that the first emotion that she experienced on hearing about her pregnancy was of pure fear and anxiety.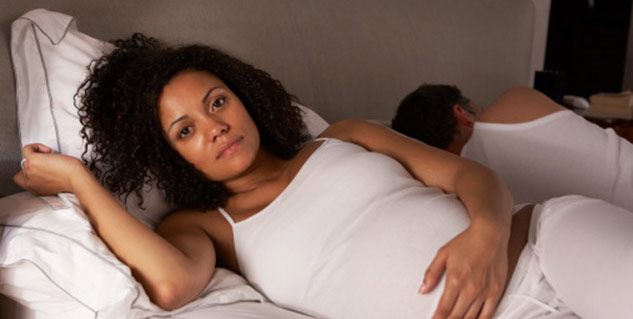 Although, there is nothing better than carrying a life inside you but is that it? No, along with this blessing, come many unexplainable emotions that a woman experiences during pregnancy.

Yes, indeed being pregnant is a time when the only emotion that a woman should experience is happiness but certainly, there will be some of the very darkest moments that a pregnant woman goes through and there is no escape. It is a common myth that during pregnancy, it is all about happy thoughts but no, women will experience million other emotions and some of them will be just and just dark with a lot of negativity.

Pregnancy is the most beautiful phase that a woman goes through but do you know that a mom-to-be goes through a whirlwind of emotions. Giving birth is not an easy job but why? Why they say that pregnancy is the hardest time of all? Is it about just the physical strains and difficulties that a woman goes through? No, it is more than that. It is about all those emotions that people are not aware of and only an expecting woman knows about.

Here is a list of emotions and feelings that a mom-to-be experience during pregnancy:
Constant fear
A pregnant woman has a constant fear and the reasons could be anything. Her baby's wellbeing, her own body, her future and there are 'n' number of things that scare her every minute during pregnancy.
Reconsidering the decisions
Questioning her own decision of getting pregnant is what every woman does during pregnancy, at least once. No matter how badly a woman wants to get to get pregnant, once she gets pregnant, the anxiety kicks in. Yes, when a woman gets pregnant, often the thought of regret crosses her mind. Yes, every woman is happy about her pregnancy but when things started getting difficult for her, when pain and other struggles become real, sometimes she could regret her own decision.
Stress
The everyday struggles, the sickness and the inability to do the day to day tasks without being hassled often make her get stressed out. It is mainly because of fatigue and physical stress that she goes through.
Image: Getty
For more, go to Pregnancy.
For more such stories, Download Onlymyhealth App.