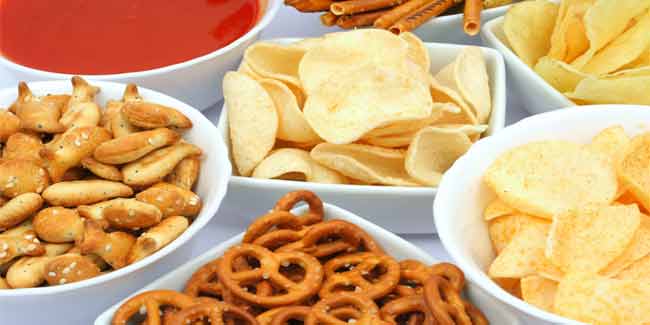 If you are diabetic, keep yourself away from these dangerous foods. These can spike your blood sugar levels or increase your risk of diabetes complications.
In case you are diabetic, you need to maintain a proper balanced diet and omit foods that can make spike your blood sugar levels. There are certain foods that may increase your risk of diabetes complications.
Having diabetes does not signify that you need to keep yourself aloof from all the delicious meals, but some are best left out of your meal plan. Your doctor may ask you to avoid foods that are high in added sugar, saturated and trans-fat; these are empty sources of calories.

These dangerous foods must be avoided to control your blood sugar levels.

1. High-sugar foods
High-sugar foods, such as cookies, candies, artificial syrup, and soda do not contain any nutritional value. These foods have low-quality carbohydrates that can cause a sudden increase in your blood sugar levels and weight gain that could be the reasons for diabetes complications. In case you are craving for sweets, it is best to grab high-quality carbohydrates like fresh fruit to satiate your sweet tooth. Fruits like apples, berries, pears, grapes, and oranges are rich in fiber. These fiber rich fruits help the body to slow down the process of absorption of glucose and control blood sugar. To suit your taste buds, you may pair it with a protein food, such as a yogurt or fat-free mayonnaise.
2. Raisins
It is always considered better to munch handful of dry fruits than snacking on chips or cookies, but did you know that raisins can raise your blood sugar level in the body? It is because, during dehydration process, natural sugars of raisins become concentrated that cause elevation in blood sugar while absorbed by the body. This is why always prefer to choose fresh fruits like strawberries, grapes, peaches, etc.
3. Fried Foods
Fried foods like French fries, potato chips, doughnuts, etc. can cause weight gain and havoc on your blood sugar. These are considered as harmful foods because these contain heavy carbohydrates, starchy ingredients that can shoot up your blood glucose levels. Fried foods are soaked with oil and contain extra calorie and some are even coated with corn flour, which raises the calorie count even more.
4. White Flour
The food items that are made with the use of white flour, such as white bread, white rice, white pasta, etc. are laden with refined starches and act like sugar once digested by the body. These foods hamper with glucose control and must be avoided by diabetics. Instead, whole grains should be taken as these are richer in fiber and control blood sugar level.
5. Dairy Products
Dairy products are rich in saturated fats that cause side-effects and also responsible for increasing 'bad' (LDL) cholesterol in the body. Dairy products like whole milk, cream, full-fat yogurt, regular cheese and cream cheese promote inflammation in the body. Studies have shown that in diabetes taking diet that is high in saturated fat can worsen insulin resistance. Instead of whole milk, diabetics must pick up 1% low-fat or skim milk and avoid whole-milk dairy products, whenever possible.


Read more articles on Diabetes Treatment.