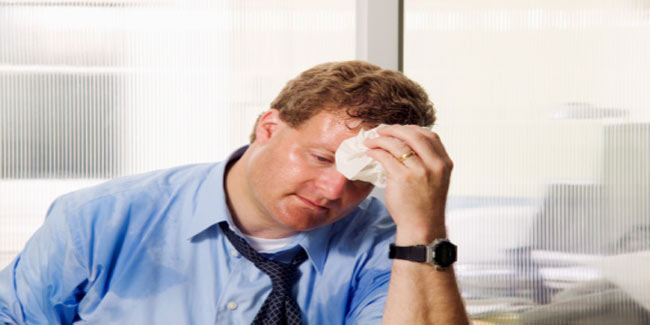 Factors that seem normal to you may in reality turn out to be causes for worry. Find out if a harmless feeling of drowsiness could mean that you have a serious medical condition.
You are leading a normal life and suddenly experience drowsiness, breathing problems and excessive sweating; could these mean that you have some sort of a disease? Turns out, it could.
These are some signs that are observed in many diseases and conditions. Recognising the warning signs in the early stages, early diagnosis and swift treatment can make a big difference to the outcome by minimising the risk of complications.
What drowsiness may indicate
Drowsiness is a strong desire to sleep during daytime despite a good night's sleep. Different psychological, medical and lifestyle factors can contribute to drowsiness.
The following conditions are likely when you feel drowsy to fall asleep during the day time.
Diabetes
Sleep disorder (such as sleep apnea and narcolepsy)
Thyroid conditions (particularly Hypothyroidism)
Chronic pain
Medications (antihistamines or sleeping pills)
Changes in blood sodium and calcium levels
Working different shifts at a job
Engaging in strenuous physical activity
Drowsiness can often interfere with your day-to-day activities and make you fall asleep at inappropriate times. The conditions mentioned above may not be the direct cause; see a doctor to figure out the source of drowsiness to get over it.
Why breathing problems develop
Breathing problems occur when the organs in the body do not receive a proper supply of oxygen. Exercising, climbing stairs and a stuffy nose can cause a sense of breathlessness. These are not serious problems but if it persists for a long time, then it may be a serious concern.
The following reasons can be behind breathing problems:
Allergies
Environmental pollution
Emotional distress
Panic attacks
Obesity
Heart or lung problems
A variety of illnesses and medical conditions can result in breathing problems. Breathing problems can be minor or as severe as a respiratory condition. If you are experiencing breathing difficulties for quite some time now, see a doctor. If you overlook this, breathing problems can lead to serious complications.
Causes of excessive sweating?
Excessive sweating is miserable but it is the body's way to control temperature. Excessive sweating can cause emotional distress and social embarrassment for an individual.
The causes of excessive sweating may include:
Fever
Hypoglycaemia (low blood sugar)
Anxiety
Medications (thyroid hormones, morphine drugs, etc)
Menopause
Your symptoms may suggest one of the aforementioned conditions but you should see a doctor to identify the exact cause of what is causing you to sweat and get treated accordingly.
Image Source: Getty