The next time you ask for a salad, make sure you also ask for cooked eggs. A study shows that the combination of eggs and raw vegetables increases nutritional value substantially. Wayne Campbell from the Purdue University said that Americans tend to under consume vegetables and so now they have come up with just the right kind of food to not only give the consumer the nutritional value of vegetables but also the nutritional benefits of egg yolks.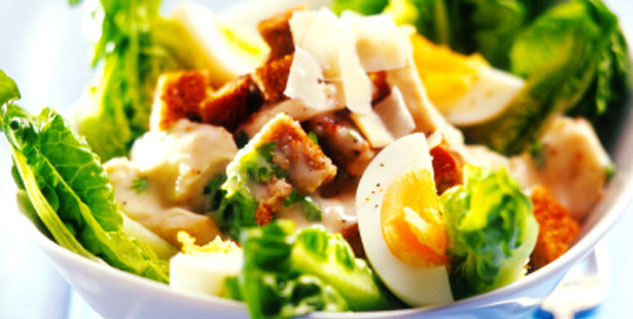 In the study, the researchers were able to find that those who ate the highest egg amount along with a salad of tomatoes, baby spinach, shredded carrots, Chinese wolfberry and romaine lettuce experienced an increase in absorption of carotenoids 3-9 folds. Carotenoids found in salad have beta-carotene, lycopene, alpha-carotene, lutein and zeaxanthin, etc.

Campbell had noted that the presence of lutein and zeaxanthin in whole eggs as well as in vegetables increases the value of the vegetables. He believes that the fruitful effects of eating eggs with salad that was seen in the college-age population will also extend to all the people of different ages. His research team would not expand their research to dwell into the effects on other fat-soluble nutrients such as vitamin E and vitamin D.

Read more Health News.
Image source: Getty
Source: www.dnaindia.com