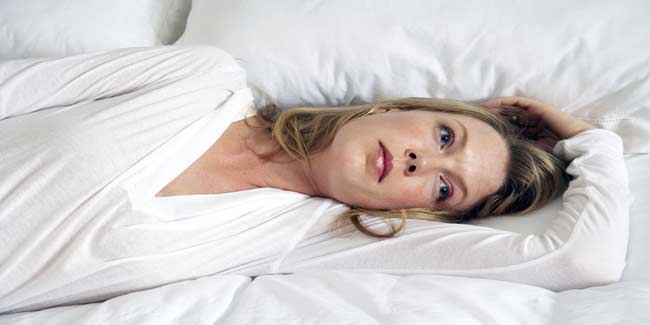 Post pregnancy, some women may develop complications. These complications can be psychological as well as physical and require professional attention and care.
If you are not exactly feeling jubilant after delivering a new born babe, then you must be suffering from post pregnancy complications. Know how you can get back to normal life.
Although many consider delivery to be the end of woes related to pregnancy, there are many post pregnancy complications that can hassle a new mother. These common complications can occur due to a variety of reasons and should be treated immediately.

Baby Blues
This is a common post pregnancy. It is defined by a short lived period of depression characterised by sadness and irritability. Baby blues usually last for about 2 weeks and estimates hint that 80% are affected by it post pregnancy. Baby blues mostly ensue after all the drama that happens during labour and delivery. It is like a period of lull but most women overcome this common post pregnancy complication.
Postpartum Depression
Many people confuse post partum depression with the baby blues but the fact remains that post partum depression is a very condition that needs immediate attention. Post partum depression is characterised by an intense feeling of depression, uncontrollable crying, disinterest in the newborn child, restlessness, insomnia and extreme mood swings. Post partum depression does not go away itself like baby blues. This post pregnancy complication needs to be addressed by a qualified professional.
Postpartum Haemorrhage
This post pregnancy complication mostly happens due to excessive bleeding that happens during delivery. This bleeding can take place if there are:
Lacerations in the uterus during pregnancy.
If pieces of the placenta are left inside the uterus.
Fibroids that do not allow the uterus to return to its original shape.
Extended and difficult labour time.
Multiple births.
Any genetic bleeding disorder.
Post partum haemorrhage requires immediate medical attention. However, in some cases the bleeding recedes with breastfeeding as it helps uterine contractions. Uterine massages are also considered helpful in getting rid of this post pregnancy complication.
Episiotomy
This post pregnancy complication is a bacterial infection near the perineal tear post delivery. This infection usually happens when women fail to maintain hygienic conditions post delivery. It is characterised by tenderness around the infected area, difficulty in sitting, pain in the abdomen and difficulty in urinating. Episiotomy is usually treated with antibiotics but it can be prevented by exercising caution and hygiene.
Endometritis
Endometritis is a common post pregnancy complication. It happens due to an infection of the uterine lining. Mostly endometritis happens when a piece of the placenta is left inside the uterus post delivery. Women suffering from endometritis complain of foul smelling vaginal discharge, pain in the lower abdomen and fever.

You should seek medical help in order to keep yourself fit and fine.
Read more articles on Problems during Pregnancy