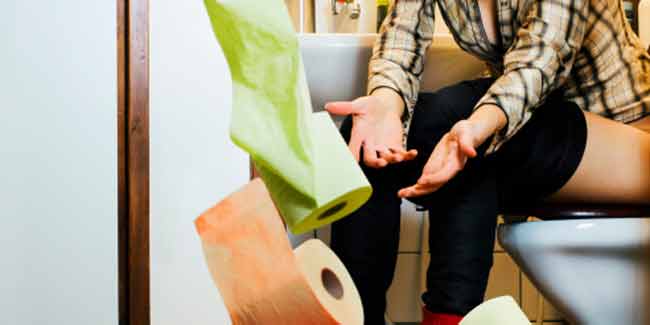 Inflammation in the colon is not a condition one can ignore. However, lack of information can lead to fatal consequences in many cases. So, here we throw some light on the deadly condition that colitis is and help you prevent it.
The condition causing inflammation of the inner lining of the colon is commonly known as colitis. Causing pain in the abdominal area, colitis can also lead to diarrhea which can be with or without blood. In some cases, fever may also be experienced. The causes of the condition are many and some of them include infection, inflammatory bowel disease, ischemic and microscopic colitis.

The condition can take serious shape when not dealt with on time. Thus, it is important to stay aware. Following is a quick insight into the condition.
Causes of Colitis
The reasons behind colon inflammation may be self-limiting and can be easily treated with some diet changes and observations. However, it is important for the patient to determine the type of inflammation which has occurred because of the potential for a more serious diagnosis.
Identifying the Symptoms
Inflammation of the colon causes muscle layers to go into intermittent spasm and causes colicky or cramp-like pain which comes and goes but can be felt anywhere along the course of the colon.

As the muscles no more contract in a normal pattern and the colonic contents move through the colon rapidly, the possibility of water being absorbed reduces significantly hence causing water diarrhea.

In cases where the lining of the colon becomes inflamed and breaks down, bleeding takes place.

When there is an ulcerative colitis, small ulcers form and lead to bleeding.


The cause of colitis determines other organs in the body which will be affected by the condition. There may be fever, chills, malaise, fatigue and dehydration. Some of the symptoms of dehydration include weakness, lightheadedness and decreased urine output.
Preventing the Condition
Colitis is a common condition affecting millions of people daily. There is a lack of clean drinking water and proper sanitation facilities in many areas which may be one of primary main causes the condition. Looking after these conditions would mean preventing thousands of death each day. Even in developed countries, the poor hand washing and poor kitchen hygiene conditions prevail, leading to the deadly disease. The key to prevent this fatal condition lies in cleanliness.

Ignorance does not always mean bliss. Sometimes, staying aware can also pay off.
Image courtesy: Getty Images
Read more on Collagenous Colitis and Lymphocytic Colitis.