Learn how Ayurvedic remedy of swertia chirata can help you purify blood naturally to get healthy, glowing skin without any risk of side effects.
The key to a healthy functioning body lies in many things but it surely includes purification of the blood. Even a slight increase in the toxin levels may affect the overall performance of the organs. Symptoms such as allergies, constant headaches, fatigue and low immunity may be a warning sign of impurities and toxins in the body. Impure blood can result in various health problems, especially the ones that affect the skin such as pimples, acne, dark blemishes, dull and dry skin.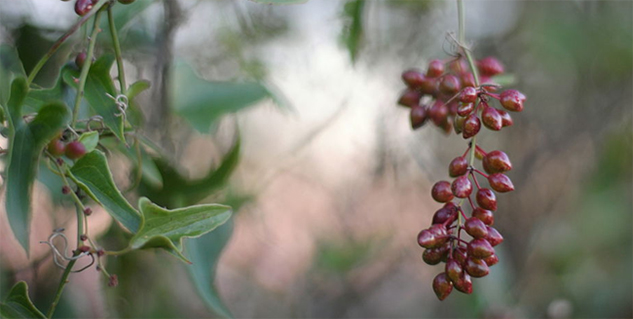 Most people seek help from blood purification syrups and tonics that are available in the market to get rid of such problems. But do these syrups provide satisfactory results and that too without any risk of side effects? Over the counter blood purification syrups are effective to an extent but you can't overlook the fact that even some of most popular tonics from big brands have faced flak due to presence of high arsenic levels. Arsenic poisoning is extremely dangerous as it can damage the functioning of the liver and other crucial organs. So, instead of these tonics, you should try detox diets as they are harmless and quite effective. Swertia Chirata is an amazing herb that you can use to get a glowing skin.
Try these natural remedies for a flawless radiance
Never heard of it before? Well, you are not alone. Many people are not aware of the benefits this herb can provide.
Swertia Chirata (or simply Chirata) is an Ayurvedic herb that has been used to treat wide range of ailments since ancient times. This herbal plant mostly grows in sandy, loamy and heavy clay soil and flourishes in places with moderate temperature. Chirata contains powerful antioxidants, alkaloids, and glycosides such as stearic acid, oleic acid.
Benefits of Chirata for skin
Chirata is an effective remedy for blood purification. All you have to do is soak dried chirata in water overnight and drink the water first thing in the morning. You may not like its bitter taste, but it's worth it because chirata is one of the best blood purifying herbs that you can try. Besides, it can also help you get rid of rashes and inflamed skin.
Try these remedies to get of rashes on the face
Other benefits of Chirata
Reduces fever- Chirata can also be used to lower fevers from colds and flues.


Amazing inflammatory agent– Chirata, being a powerful anti-inflammatory agent, can provide relief from pain, swelling and joint pain.


Treats liver problems – It can also be used to treat liver problems by detoxifying the liver.


Weight loss- Chirata also boosts your metabolism which in turn helps you burn more calories thus helps you with weight loss.


Constipation - Chirata can also provide quick relief from constipation.


Helps in diabetes -It is also known to stimulate insulin production in pancreatic cells thus helps in lowering the sugar levels.


Anemia - It can help in the production of red blood cells like many different types of bitter herbs do.


Lung conditions – It is also helpful in bronchitis, asthma, and inflammatory conditions of the lungs.


Powerful antioxidant – It is packed with powerful antioxidant compounds that help slow down the aging process, repair DNA damage and cardiovascular disease, strokes, and cancer.
Image Source: Getty
Read more articles on Home Remedies