Despite the health ministry's last minute efforts and condemnation by the Indian Pharmacist Association, 8.5 lakh chemists across the country went on a one-day strike, protesting the sale of online medicines and launch of e-pharmacies.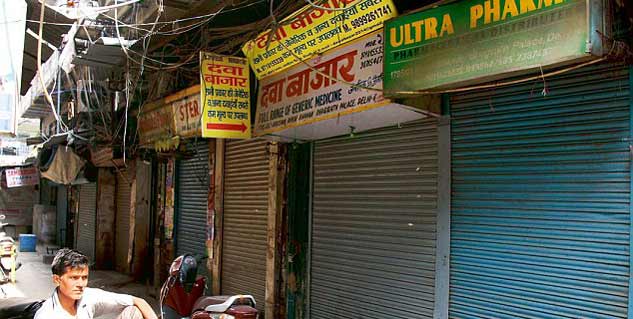 Reports collected from different states had said that around 12, 000 chemists in Delhi, 55000 across Maharashtra and 35, 000 in Punjab and Haryana had kept their shop shut on Wednesday. The protest was in response to a call for strike by the All India Organisation of Chemists and Druggists.
Chemists had taken out marches at Jantar Mantar in Delhi and submitted memorandums to the PMO, the union health minister JP Nadda and Mumbai chief minister Devendra Fadnavis.

Representatives from AIOCD had met Ministry of Health and Family welfare officials on Monday to submit their list of complaints against online pharmacies and sale of medicines on the internet. 11 e-pharmacies had come together to form the Indian Internet Pharmacy Association to clarify their stand, business model and their practice.

The president of the AIOCD, JS Shinde, said that the problem with a new business model was the existing drug regulation in the country. He argued that because the government does not have any machinery to implement the law of the land in existing traditional pharmacies, its future with another business model was murky. Shinde further added that online pharmacies are illegal according to the Drugs and Cosmetics Act.

On the contrary, Prashant Tandom, who is the newly appointed president of IIPA and CEO of 1mg.com, a pharmacy online countered all the concerns of AIOCD by saying that their system is far more secure in comparison with the existing one. He further said that they can track all the orders and have all records audited by regulators. He also clarified that they will not touch narcotics and psychotropics, even if they do get prescriptions for them.

As of now, the matter is in the hands of Dr Harshdeep Kamble, Commissioner, Food and Drug Administration, Maharashtra, who heads a subcommittee that looks into presentations made for as well as against online pharmacies by stakeholders.

Read more health news.
Image source: indiatrendingnow.com
Source: dnaindia