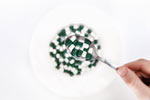 A cheap drug called metoprolol can help in the effective treatment of heart attack patients.
A premature treatment of heart attack patients with the help of an cheap drug promises to reduce health care expenditure to a large extent. According to a 6-month follow-up data of a trial showed that those patients who got treatment while they were on emergency transit to the hospital had smaller amounts of the dead heart muscle compared with those who were randomly assigned to not receive treatment.
The results showed that proportion of patients who had a severely deteriorated heart contractile function was much less i.e. about 60 percent in the group that received treatment through the drug.

Early treatment with the drug reduced chronic heart failure and greatly reduced the need for the implantation of a cardioverter-defibrillator. This is the first of its kind treatment to reveal amazing benefits from an early intervention.

The study was published in the journal of the American College of Cardiology.
Article source: DNA
Image source: Getty Images
Read more Health News.