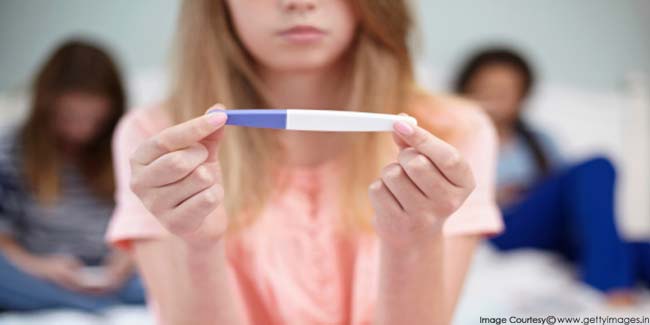 Challenges of teenage pregnancy: There are various challenges of teenage pregnancy that a teen mom needs to face, when she is at a tender age herself. Despite following the best of advice, the result of a pregnancy in adulthood is better.
Birth of a child for a grown adult, with financial future planned and emotional maturity to deal with the situation, is the most happy event of life. In case of a teenage girl, there are far too many concerns to celebrate the coming of a new life. The challenges of teenage pregnancy pertain to the teen mom's health, that of their baby, and most importantly, the need to secure a good future looking ahead. The adverse impact of teenage pregnancy for the mother can change her life forever.
You may also like reading: 7 Traumatic Effects of Teenage Pregnancy
Teen Pregnancy Challenges – How to decide

If you faced with teenage pregnancy, it is a time to weigh the pros and cons of the next step to be taken thoroughly. Teen moms are likely to be counselled or even forced to abort their baby, but this can turn out to be a decision that they regret for the rest of their lives. You need to choose between abortion, keeping your baby and giving him up for adoption by finding a caring couple who are unable to have their own children.

Remember that you are carrying a life whether you planned it or not. But the most important thing is to take time and make a decision that does not come back to pinch you for the rest of your life.
You may also like reading: Ways to Prevent Teenage Pregnancy
Dealing with the challenge of adolescent pregnancy

Pregnancy during adolescence makes you face a lot of questions, such as the money and childcare support for the coming baby and the ways to provide for his education. The strain that this can put on a girl's life can adversely affect her for the rest of her life. The living conditions that baby would have to endure when growing up also depends on how well the teenage mom, who is herself a child, is able to find answers to these questions.

There is a definite relationship between poverty and teenage pregnancy. Moreover, a teen mom needs to manage the problems with her health, those during delivery as well as complications later on in life. Many health conditions during pregnancy such as preeclampsia, anaemia and risk of sexually transmitted diseases are more in women pregnant during their teens.

Moreover, the teen moms are likely to ignore taking care of their own nutrition as they are not aware of the demands that pregnancy puts on their bodies. Thus, it takes a lot out of a pregnant teen to handle the strains of maintaining her health as well as that of her child.

Despite following the best of advice and showing level of maturity for managing pregnancy, it is still advisable for a teenager that she delays it. Demands of good education, self esteem, and social and family dynamics necessitate this.
Read more articles on Teenage Pregnancy.