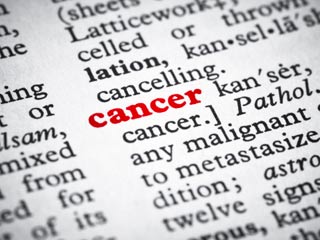 Results of an early-phase clinical trial conducted on patients with advanced leukaemia showed positive results giving a new ray of hope to cancer patients.
According to the scientists, some dramatic results have been attained from a new type of cancer therapy. The early-phase clinical trial with breathtaking results was conducted on patients with advanced leukaemia.

A mutated form of the IDH2 gene can be found in almost 15 percent of acute myeloid leukaemia patients.

It is the IDH2 gene which usually makes a protein that plays a critical role in cell metabolism.

But, when the gene becomes mutated it can increase the production of 2-hydroxyglutarate, which is responsible for preventing immature white blood cells from developing into healthy, infection-fighting cells.

When these immature cells accumulate, they crowd out normal cells and lead to the development of acute leukaemia.

An investigational drug called AG-221 blocks the mutated IDH2 protein, allowing these immature white blood cells to develop normally.

Eytan M Stein, a medical oncologist at Memorial Sloan Kettering Cancer Centre in New York, US said "Traditional forms of cancer therapy -- surgery, chemotherapy, and radiation -- work by killing cancer cells".

Stein, who is also the lead author of the study, said "But they have major side effects since healthy cells are often also affected. Targeted therapies are much more precise".

He added "AG-221 is especially unique. Instead of inhibiting a mutation that leads to cancer cell growth, it works by targeting a gene that can transform cells into becoming healthy again".
Image courtesy: Getty Images
News source: economictimes.indiatimes.com
Read more Health News.