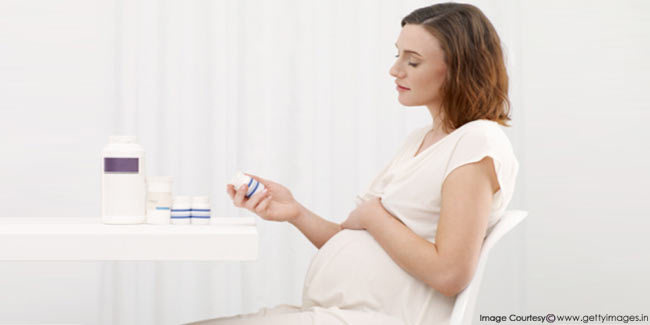 Too much of vitamin D consumption during pregnancy can pose various health risks and the best source to take enough of it is from the sun.
Vitamin D facilitates overall growth of unborn baby and plays a key role in modulation of cell growth, improving immunity and healthy growth of musculoskeletal system.
Regrettably, vitamin D is not necessarily good for a pregnant woman and it is important for one to understand how much of its consumption is safe during pregnancy.
In early 1960s, vitamin D was considered to be responsible for birth defects but now it's now known to be important for both the developing fetus and the mother.


Health Risk of Excessive Consumption of Vitamin D
Vitamin D is one of those essential vitamins during pregnancy that must be taken in the right amount- too much or too little can lead to health problems. For instance, too much of vitamin D during pregnancy can cause headache, nausea, vomiting, constipation, weight loss, weakness, poor appetite, confusion and bone pain. It has been known via studies that vitamin D toxicity affects bone development and neurological function of developing baby.

Taking too much vitamin D supplement during pregnancy can raise calcium level in the blood. Increased calcium results in tissue and vascular calcification causing subsequent damage to blood vessels, kidney and heart.


What cause too much Vitamin during Pregnancy
Fifteen minutes of sunshine thrice a week and diet full of fortified cereals, fish and eggs can ensure sufficient level of vitamin D.It is unlikely that vitamin D toxicity results from sun exposure or food. Even food that is rich in vitamin D is not likely to cause toxicity. Toxicity of vitamin D is possible only from high intakes of vitamin D dietary supplements.
Best way to get vitamin D is through exposure to direct sunlight. On coming contact with direct sunlight, the body starts to make vitamin D and this process automatically stops when you have enough of it. So, you need not worry about its overdose from sunlight.
Vitamin D Recommendations for Pregnant Women
In the year 2010, the National Academy of Sciences had set tolerable upper limit of vitamin D during pregnancy to 4,000 International Units (IU) (100 micrograms) per day. People with chronic vitamin D deficiency must take more vitamin D to bring hydroxyvitamin D to optimal levels.

Results of a study conducted by Carol L. Wagner, (MD of the Medical University of South Carolina) showed that pregnant women who took 4,000 IU of vitamin D on daily basis had half pregnancy complications then those who took 400 IU. This study was conducted during second and third trimester of pregnancy.

Researchers recommended that pregnant women can take up to 4,000 IU on daily basis. This amount is ten times the amount recommended by various other health groups.
Read more articles on Pregnancy Diet.