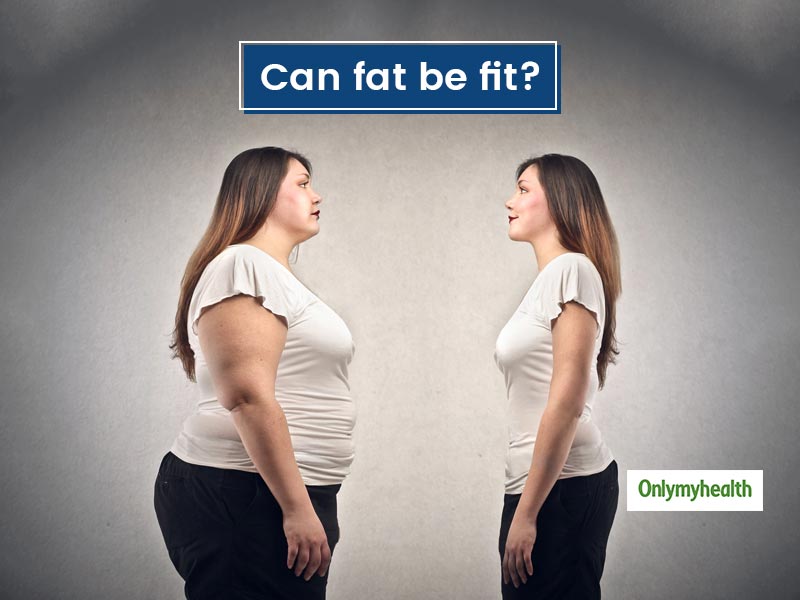 Did you ever think that you can have both fit and a fat body? Here are all your answers.
People think that losing or gaining weight is totally dependent on one's mood. However, that's not at all true. There are many other factors that influence your body fat, your weight and strength. It is not necessarily true that if a person who has a slim body and less weight will be healthy from inside. And it is also not mandatory to think that someone who is fat or huge is unhealthy. Most of the population has this perception in mind since many years. This society thinks that by measuring your inches they can judge your whole lifestyle. There are a lot of people who don't eat junk food and exercise daily but their digestive system still doesn't function properly. On the other hand, there are people who suffer from the problem of obesity, but don't have any health problems and have a fully functioning body. In fact, in this judgemental society people tend to lose their respect due to their body size. From bullying in school to making fun in the family, there are many girls and boys who face this every day.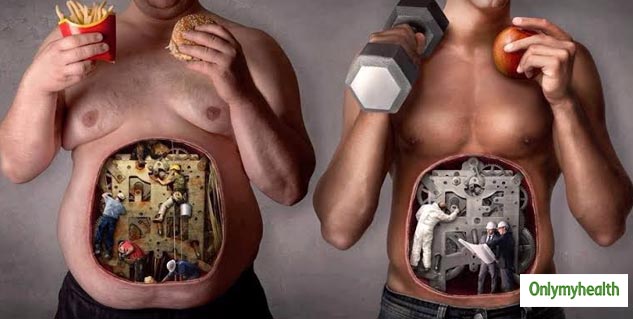 What factors affect our body except food habits?
It is acceptable that the most common causes of obesity or being overweight are poor diet and lack of physical activity. However, there are reasons like genetics, thyroid and cushing syndrome too. In cushing syndrome, the production of steroid hormones increases which becomes a reason of your body gaining weight. And, thyroid is a disease in which your thyroid glands don't produce enough hormones. On the other hand, being underweight also has several causes and not just eating less. It includes family history, high metabolism and physical and mental illness. Hence, before you judge anyone on the basis of the body structure, rethink about these factors and take them into consideration. We always keep hearing this norm that obesity is a serious health problem, due to which slimming becomes our major life goal. However, no one thinks so deeply that may be behind that obese body, there are hidden healthy functioning organs. Even a lean person should exercise daily so that your body is in motion. Your cells, bones and muscles should not die due to zero physical activity. This is absolutely possible to be both fit and fat. If you follow simple healthy lifestyle rules you can lead a longer life without any diseases.
Also read: Why One Should Eat Small Servings Of Food And How?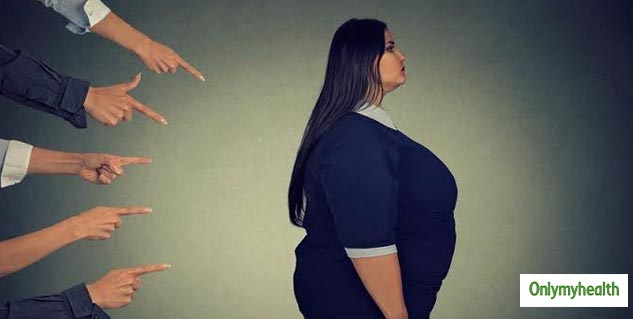 Fit and fat at the same time?
There are many ways that won't direct you towards poor health just to get you slim. Food items like oatmeal, eggs, cottage cheese, etc can help is losing weight and gaining muscle at the same time. Onlymyhealth talked to a plus size influencer Neelakshi Singh, she said, "This is a narrative that I've been trying to change since a long time. By what you look on the outside, you will never be able to tell all the problems you might be having on the inside. In physical terms or mental terms, it is really important that we leave it to the experts." She added saying, "If you are in the fat body type so everybody feels free to comment that he/she is unfit or unhealthy. Even our families nudge us for the same thing, so you can't easily get on the body positivity wagon."
View this post on Instagram
Also read: Body Mass Index May Not Be The Finest Choice To Know If You're Healthy; Here's Why
Can this perception ever change?
You have to raise confidence in yourself to live with your own body type. Neelakshi said, "You have to make peace with yourself to take the backlash, taking care of your health with advice from medical professionals." It is not important to get slim and fit into the society's thinking and fat shaming guilt. However, for some body types, weight management is necessary and you should get regular medical checkups to know about your health. You can stay healthy if you have a nutritious proper diet schedule. Even if you are slim, if you don't take proper nutrients and binge on junk food, there's no point of having a lean body. So, for many people body structure just matters because they don't want to get body shamed. The society makes them think about a lot of things even if their health is getting hampered. Therefore, keep your health first and your secondary priority can be your figure.
Read more on Weight Management