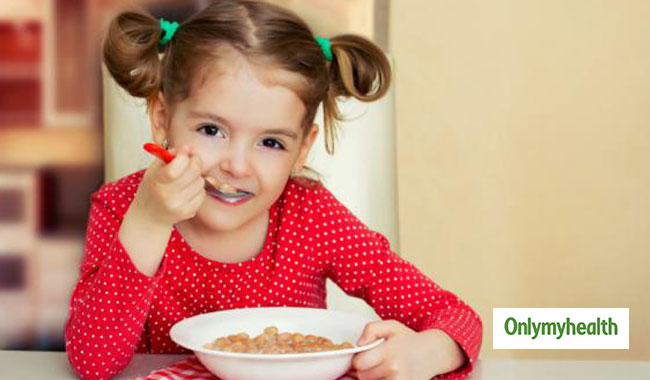 If your underweight child needs to gain weight, here are few tips to increase their calorie intake subsequently, resulting in increased weight. The high-calorie foods must be nutritious and healthy.
You might be worried if your kid is under weight. A low-weight of your child may be a result of any latent medical issue. Doctors may advise high-calorie foods for your child to gain weight. Nutritional deficiencies, weakness, fatigue, diminished immunity and delayed growth and development are common in underweight kids. To gain weight, your child must consume calorie-dense foods instead of low-calorie foods such as baked snacks, whole grains, plain popcorn, brown bread or multi-grain bread. Never confuse high calorie food with junk food.
Also read: High calorie foods for weight gain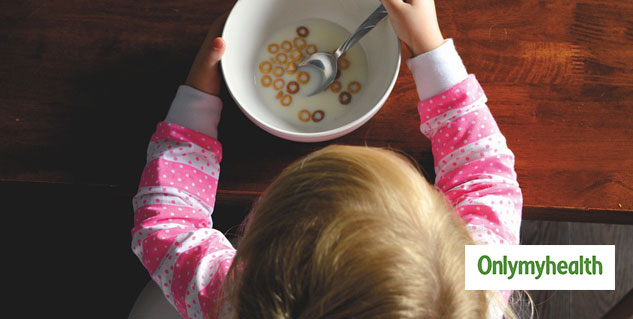 Foods to be Served
High-calorie foods should not be mistaken for fatty foods or junk foods. Serve your child with nutritious high-calorie foods such as nuts, dried fruits, low-sugar granola bar and pancakes. Lack of nutrition severely affects the growth and development of one's body. Therefore, nutritious high-calorie foods will help your child to gain weight and get adequate nutrition.
You can serve your child with a healthy pizza prepared with whole-wheat crust, low-fat cheese, tomato sauce and olive oil sprinkled on it. A dried fruit stuffed muffin with mashed banana and mini chocolate chips will serve your purpose of feeding calories to your child as well as impress his or her taste buds.
Meals
For breakfast, you can make whole wheat bread with peanut butter, fried eggs, smoothie or oatmeal. For lunch you must add rice in your list. For dinner, you can give your mashed potatoes made with butter and full-fat coconut milk, cheese pasta and salads with lots of dressing. Remember to add a lot of nuts to your kid's diet.
Encourage your underweight kid to eat often, you can replace the unhealthy sodas and candy with hot chocolate milk, banana shake or any fruit juice. Your kid will definitely love it and at the same time consume healthy calories.
Also read: Comfort breakfast recipes with eggs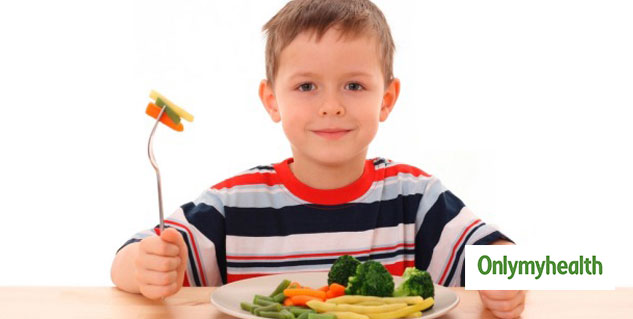 Considerations
Limit the intake of drinks during the mealtime because an excess of drinks can make your kid feel full without consuming enough. Intake of high-calorie food with physical activities will give your kid a healthy body. Olive oil is energy-dense oil, which is also rich in heart-healthy monounsaturated fat and antioxidants, prepare your food in it. Try preparing meals that increase the calorie content of your child's meals while providing the essential protein, iron and vitamins.
Consuming more calories can help your underweight child to put on few kilos and by choosing nutritious high-calorie foods, you do not have to rely on junk food to help him or her gain weight. Certain medical conditions can keep your child from gaining weight. Consult a doctor to employ a medical evaluation of your underweight kid.
Read more articles on Parenting.
For more related articles, download OnlymyHealth app.