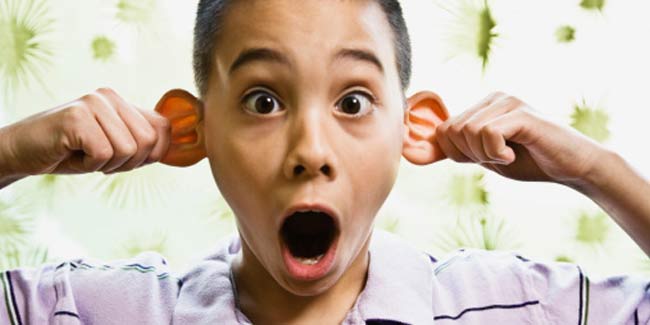 A very common concern among parents of kis who suffer from ear infections from time to time is if they will develop hearing loss or not. Find out if your child will lose all his/her hearing ability because of the infections.
When a child gestures the lack of potential to hear properly or when he/she brushes away half the words that you have said to him/her, that the child may be having hearing problems hardly comes to you as a thought. But, if you have come to realise that your child does have a sort of hearing issue and have got a doctor to diagnose it to be an ear infection, a potential question hovering around in your mind must be if your child is likely to develop hearing loss in the long-term. The ugly truth is that ear infections can indeed cause long-term hearing problems in children.
Quick Review: How does an Ear Infection cause Hearing Loss?
Ear infections are commonly referred to as otitis media; they are a commonly occurring medical problem of the ear in children. Ear infections are caused by a build-up of fluid, which further leads to inflammation of the middle ear. The build-up of fluids prevents small bones present in the middle ear prevents the production of sound vibrations, which ultimately causes hearing loss. It is important to note that children who have ear infections tend to develop speech and language problems as well.
Is the Hearing Loss caused by Ear Infections Permanent?
The American Speech-language-hearing Association says that the duration of hearing loss varies from according to the frequency of ear infections. While it is fairly uncommon for children with ear infections to have temporary hearing loss, those kids who frequent absent themselves from school because of an ear infection tend to experience permanent deafness. Hearing loss and its duration in each child is different. Therefore, only a doctor can really tell if your child will have a temporary or permanent loss of hearing.
Is it possible to Prevent Hearing loss occurring from Ear Infection?
The best way in which you can prevent hearing loss occurring from ear infections is by seeking medical attention at the first sigh of an infection. If you begin an antibiotics course immediately, you will be closer to completely preventing hearing loss from developing in the child. If the ear infections occur more frequently than normal, the doctor will recommend insertion of an ear tube.
Common Symptoms of Ear Infections in Children
Some sure-shot signs and symptoms of infections in children include the following:
• Irritability
• Pulling or scratching
• Irritability
• Fever
• Inattentiveness
• Hearing problems
• Attention problems
If you suspect that your child has an ear infection, take him/her to the audiologist and let him/her know all the concerns that you may be having.
Read more articles on Kids (4-7).