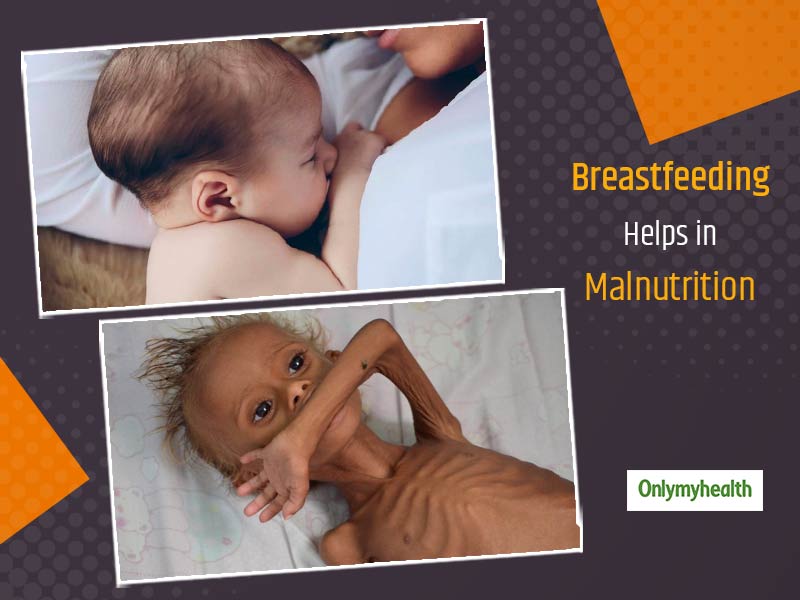 Breastfeeding can help in controlling malnutrition. Gynaecologist Dr Nupur Gupta explains how malnutrition can be controlled.
Breastfeeding has many benefits for both mother and baby. Breast milk for a baby is like golden drops that is a mother's gift to her newborn for a healthier future. It helps in building the immunity of the baby to protect him against viruses and bacteria in the initial years. This is why it is suggested to breastfeed the baby for two years. World Breastfeeding Week is celebrated every year from 1 to 7 August in more than 170 countries to encourage breastfeeding and improve the health of babies around the world. WHO actively promotes breastfeeding as the best source of nourishment for infants and young children. Dr. Nupur Gupta, Director- Obstetrics & Gynaecologist at Well Woman Clinic, Gurugram explains how breastfeeding helps in preventing malnutrition.
What Causes Malnutrition?
Despite such growth and improvement in reducing child stunting, India is still with around 46.6 million stunted children and is home to over 30.9% of all the stunted children under the age of five which is highest in the world. Nearly 30% of the deaths of all global childhood deaths are attributed to chronic malnutrition in India. It is a well-known fact that proper nutrition plays a very significant role in children's growth and development, including the socio-economic status of the child.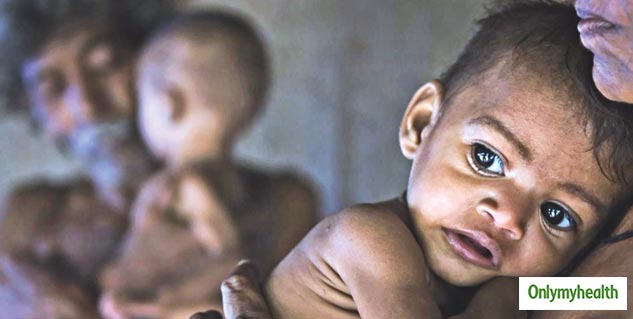 According to the World Health Organization (WHO), malnutrition refers to the deficiencies, excess, or imbalances in a person's intake of energy and nutrients. The World Bank indicates that India has one world's highest demographics of children suffering from malnutrition and said to be double that of Sub-Saharan Africa if this current prevalence continued. With National Nutrition week starting from 1st September we should know what causes malnutrition and what can possibly be done for the prevention of the same. Recently, the government also launched Suposhit Maa Abhiyan to control malnutrition in the country.
Also Read: Is Breastfeeding After Receiving Anesthesia Safe?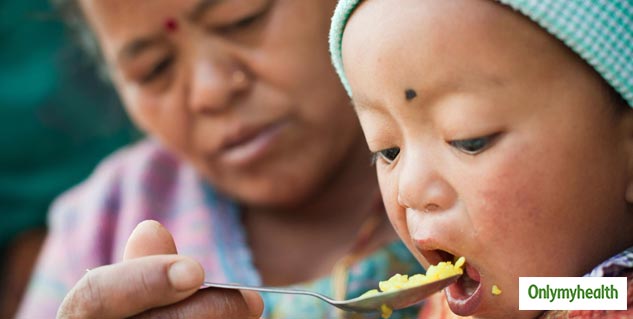 Breastfeeding benefits to newborn
It is supposed to be ideal nutrition for them which is more than just food with adequate quantity of proteins (whey and casein), fats, lactose & vitamins
Easily digestible
Protects against bacterial & viral infections due to antibodies it has
Also reduces the risk of ear infections, respiratory infections & diarrhea
Reduces risk of allergy & asthma
Skin to skin contact i.e. Kangaroo care also promotes bonding with each other
Such breastfed infants have been also found to have a higher IQ score
They have fewer chances of developing obesity, diabetes & cancers in the years to come
Reduced chances of SIDS (Sudden Infant Death Syndrome)
What can be done to control malnutrition?
Breastfeeding: According to doctors, a newborn baby is supposed to be breastfed for at least 2 years of their age because the baby gets most of the nutrients from the mother's milk. But many mothers these days have stopped breastfeeding resulting in the malnutrition of their baby. So, one way to reduce deaths due to malnutrition in babies is breastfeeding.
Food Security: Food security is one of the crucial methods to control and reduce malnutrition. In this, the government is responsible to provide enough food aid and subsidize the food items that are scarce but are necessary for an individual's nutrient. Also using modern agricultural techniques help the farmer increase the yield and produce so that one doesn't fall short of food and stay nourished.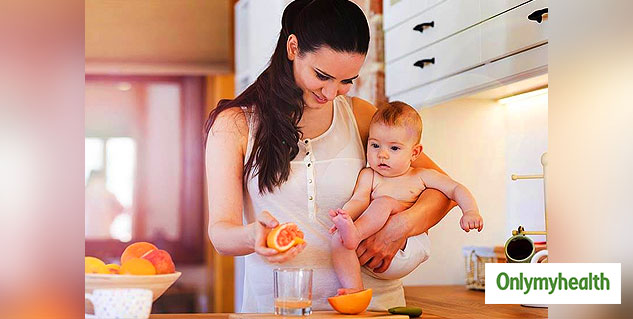 Fortified foods: Many food manufacturing companies these days have started including micronutrients in their products. An individual should always opt for these products so as to reduce the chances of malnutrition.
Also Read: Know From Pediatrician What Foods Are Good For Your Child's Brain Growth and Development
Food Sovereignty: This is another way of reducing malnutrition. In this method, the people are supposed to be given access to all kinds of food items regardless of their cost.
Health Facilities: Health facilities play an important role in preventing deaths caused by malnutrition. Also if health facilities are provided to people there are chances that if they are malnutrition then visiting a clinic or getting a consultation would help in treating their malnutrition.
Regulation of population: Malnutrition can be caused also because of food scarcity due to excess population. That is why it is suggested that regulating the population of the nation is one way to ensure that the existing population doesn't run out of food resulting in malnutrition.
Though malnutrition is one of the major problems in India but it can be solved when proper preventive measures are taken. Some of the major causes and preventive measures have been mentioned above. If the government and the citizens decide to work together to implement these steps, that day is not far away from where the whole country would be free from malnutrition.
Read More in Women's Health