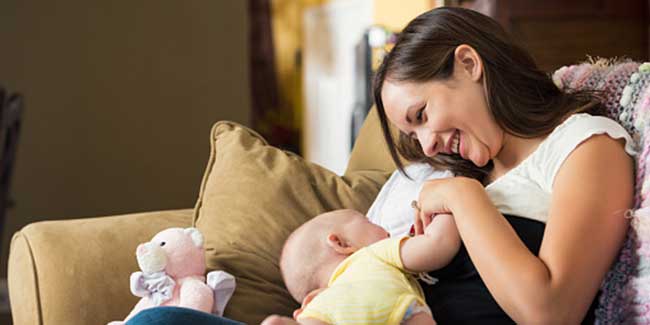 Benefits of breastfeeding are plenty and one of them is protecting the baby from pollution, finds a new study.
According to a new study, breastfeeding can lessen the impact of environmental pollutants that is common to high-traffic areas. The results of the study came about when The University of the Basque Country's researchers Aitana Lertxundi set out to study the repercussions of exposure to PM2.5 pollution particle matter as well as nitrogen dioxide in the first few years of life.
Breast milk is rich in many immunoglobins and antioxidants that protect the baby from infection. Some studies also found that it protect the new mother from risk of breast cancer in later years of her life.
An inverse relationship between exposure to pollution particle matter as well as baby's motor development was seen. The researchers also studied effects of NO2 on one's mental development.

In those babies who were breastfed on mother's milk for at least the first four months of life, it was observed that neither PM 2.5 particle matter nor NO2 showed any significant impact on the baby for at least those many months. This proved that breastfeeding had a protective effect on the babies.

The study has been published in the Journal Environment International.
Image source: Getty
Read more Health News