According to a latest study published in the journal Maternal and Child Nutrition, breastfeeding not only protect babies from diseases but also helps mothers to reduce chances of breast cancer, pre-menopausal ovarian cancer, diabetes, hypertension and heart attacks.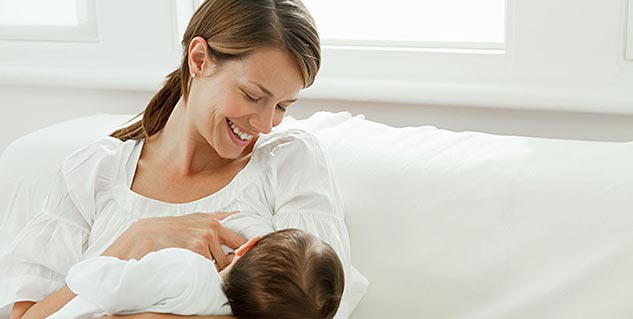 In this study, the findings were based on observation of two groups, one with nursing mothers who fed their baby regulary and the other group with nursing mother who fed their baby infrequently i.e maximum once a day. It was found that the mother with frequent feeding habit have regularized heart function.
In one study,researchers at the University of Western Sydney School of Medicine have found that the longer a woman breastfed, the lower are their odds of developing high blood pressure before the age of 64. According to the research findings, the benefits of breastfeeding diminished after 64 years of age.

The panel of researchers studies the correlation between breastfeeding history and the prevalence of high blood pressure in 74,785 Australian women who were aged 45 years and over. It was found that those who breastfed more, their odds of developing high blood pressure decreased drastically. The reason for the same is still unknown, however it is possible that hormones released while breastfeeding provide long term benefits to the mother's cardiovascular system.

Women should be encouraged to breastfeed as long as possible as the protective effect of breastfeeding increases with the length of time breastfeeding.
Image Source : Getty
Read more : Health News