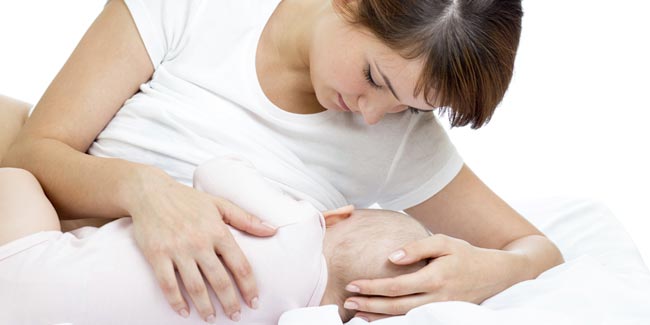 Children who are breast-fed may be 24 per cent more likely to reach a higher social class than their parents, a new study has claimed.
Several studies in the past have suggested that breastfeeding can be good for a baby's health. Now, we have scientific evidence that it may help children to climb the social ladder as well.

The researchers studied about 34,000 people in the UK, either born in 1958 or in 1970, and compared their social class at the age 33 or 34 with that of their fathers when they were children.

Most of the study participants who had been breast-fed were more likely to have moved up the social hierarchy in adulthood, which the researchers defined as having a job of higher social status than their fathers. While breast-feeding increased the chance of moving upward socially by 24 per cent, it also reduced the chance of sliding downward by 20 per cent, according to the study.

The results revealed that breastfeeding improved children's neurological development, resulting in better cognitive abilities, which in turn helped them with their upward move in the society. Moreover, breastfed subjects had fewer signs of emotional stress, which could have contributed to their success later in the life.
Read more Health News.