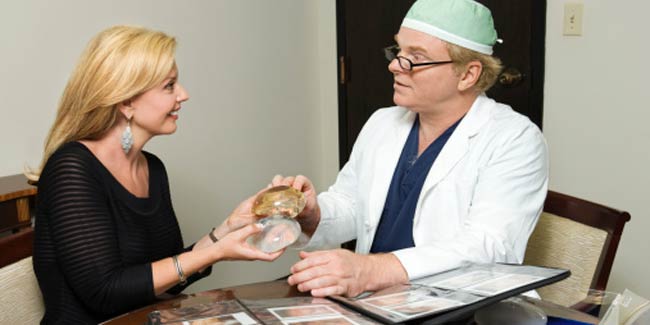 Every woman desires well shaped and beautiful breasts and if they do not have them naturally then they can simply get them. Here is a look at the types and complications.
Perky and full looking breasts are desired by women as it makes them feel good and more complete. If you are not satisfied with the shape and small size of your breast-- breast enlargement surgery may help you.
The surgery can be done to---enlarge the size of breast, improve the shape of breasts after multiple pregnancies, and balance the size if the breasts are uneven. The breast implants are safe and do not affect functions of the breast (like breast feeding), but it can obstruct with mammography screening tests. However the implants do not cause or increase the risk of breast cancer.
Types of Breast Implants
The commonly used implants include--- SALINE and SILICON breast implants depending on its contents. Silicon implants for breast augmentation is approved by the US FDA. The implants come in various sizes—you can choose the implant after discussing with your surgeon. Factors which are considered before choosing the size of implant include-- amount of existing breast tissue, the chest size and personal choice.
Saline implants were used extensively used before SILICON breast implants were approved by the USFDA. However as they are shown to have more long term problems as compared to SILICON breast implants they are less preferred presently. Silicon implants are available in two shapes---round or circular (most commonly used) and the anatomic or 'teardrop' shape.
Pre Surgical Evaluation for Breast Impants
Before the surgery your doctor will evaluate the amount of existing breast tissue, symmetry and proportion to rest of the body, the chest size, any breast disease or any anomaly. The surgical plan and the size of implant is decided based on the findings of clinical evaluation.
Factors that are considered while choosing the size of implants are:

Your expectation or wish
Chest size
Amount of present breast tissue
Skin around the breast
Any drooping of the breast

Before surgery your doctor will do baseline blood tests, a mammogram or ultrasonography of the breasts and other tests that are required to assess fitness for anesthesia. If you are considering breastfeeding inform your surgeon about this.
Procedure for Breast Augmentation
The commonly used approaches for breast augmentation surgery are:
Infra mammary crease approach and
Circum areaolar approach.

The infra mammary crease approach is preferred by women as it is the most hidden portion of the breast and the incision is not obvious.
The surgery is done under general anesthesia and can be done as a day care procedure as well. The procedure needs about 2 hours.
Post Breast Implants Surgery
The post operative period is generally not associated with severe discomfort or major problems.
You may experience minor discomfort, feeling of stretch, swelling and bruising. You will be able to start normal daily activities with in a day and return to office work in 2-3 days time.
Some women can have decreased sensation over the breast. It mostly recovers in a couple of weeks.

Avoid upper body exercises and fondling of breasts for approximately a month
Complications
Some women can rarely develop complications. These include;
Excessive scarring or scar tissue
Sagging or displacement of implants
Rupture or deflation of implants
Collection of blood or fluid around the implant.
Image courtesy: Getty Images
Read more articles on Body Surgeries.