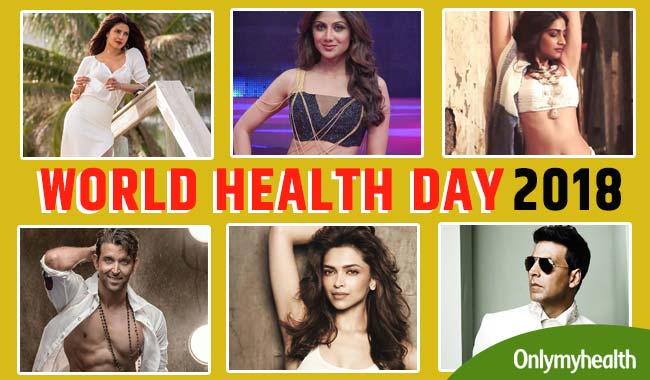 This World Health Day, we bring to you 6 of the fittest Bollywood celebs who give us the ultimate fitness goals.
We often try our best to get in shape but some of us fail at it miserably. So we turn to bollywood for inspiration, where fit is fabulous. Did you know that Bollywood celebrities often sacrifice delicious food and change their lifestyle habits to stay in shape. You must have heard that to achieve something you desire, you have to give up on small things in life. We are talking about your lifestyle habits such as sleeping on time, regular exercising; follow a healthy diet plan etc.
This World Health Day, we bring to you 6 of the fittest Bollywood celebs who give us the ultimate fitness goals.
Shilpa Shetty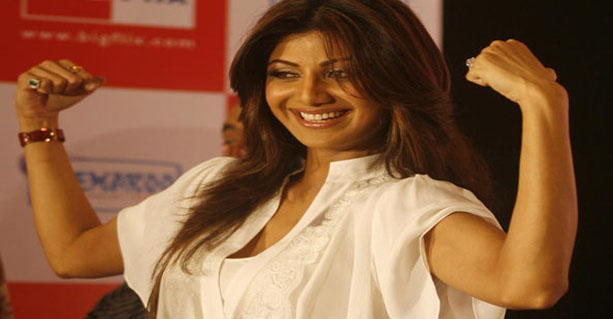 Also Read: 10 Best Body Weight Exercises Every Fitness Freak Should Do
Works out for 5 days a week – yoga for 2 days, strength training for 2 days and cardio for 1 day
Meditates for 10 minutes after yoga
Follows a strict diet for 6 days a week, 1 day of the week is treated as a cheat day to curb cravings
She lost approximately 22 kilos after pregnancy to get back in the fabulous shape that she is in today
Priyanka Chopra
She follows a balanced diet, eating something every 2 hours
In her diet, she includes a lot of veggies and fruits
Works out for an hour for 4 days a week
Also practices yoga
Sonam Kapoor
She does various forms of exercise including cardio, swimming, dance, power yoga, and playing squash
Eats in every two hours and also indulges in some nuts and dry fruits
To maintain high energy levels and to stay hydrated, she drinks plenty of fluids
Avoids excess salt and sugar in her food
Also avoids red meat
Deepika Padukone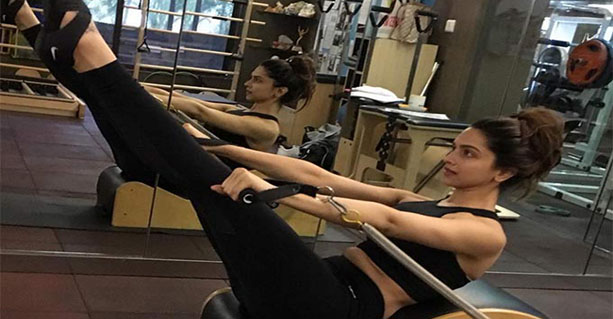 Also Read: Fitness Plan for Women
She is known for her badminton skills, but she is also a certified scuba driver, enjoys diving with sharks and has been sky diving
She eats small meals every 2–hours
Walks for half-an-hour daily
Does exercise, yoga and believes in positive thinking
Also does dancing, when not in the mood for exercise
Akshay Kumar
Indulges in outdoor activities such as functional training, martial arts and Parkour
Fitness for him is about eating right and exercising regularly
Does not drink or party, and eats his last meal before sunset – before 7 pm
Follows a strict routine of sleeping early and waking up early
Hrithik Roshan
He incorporates weight training, cardio work-out and cross fit exercises in his regime
His diet includes 100 gram of wheat along with fibrous carbs like sprouts, spinach and broccoli, a cup of rice or pasta
He does cross fit training 5 times a week
His workout changes according to his movies
Read more articles on Celebrity Fitness.

For more related articles, Download OnlymyHealth App.