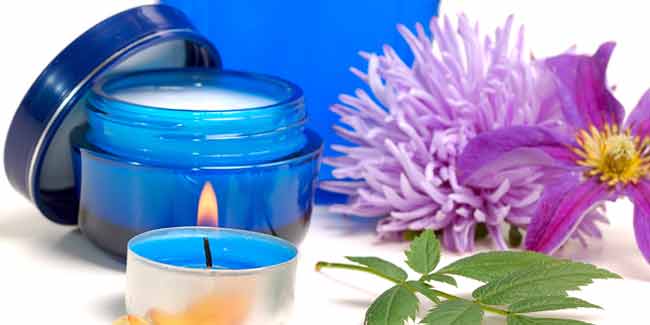 An instant formula to evenly toned skin is bleaching. Bring out your real skin colour with the help of bleaching. Know all about it, here.
If you are exasperated with your face or skin appearing a shade darker because of the hair, try bleaching.
Bleaching is a beauty treatment method that lightens the colour of hair making them less visible and enhanching the tone of the skin. Bleaching can be done on both facial and body hair but not on the tresses as the potency and ingredients differ in both cases. The effects of bleaching lasts for two to three weeks and the hair colour starts returning to its original shade. It is not a hair removal technique like waxing, instead it is method of camouflaging.

Bleaching Kits



Bleaching kits are easily available in the market and can be used at home. A patch test is to be done before using the product to check the suitability of your skin to the product. Test a small patch on your arm and wait for 24 hours before trying it on your face or elsewhere. The facial skin is very delicate unlike skin on other parts of the body and care needs to be taken. Bleaching colours the pigments of your hair making it light blonde in colour, mimicking skin tone but it can be visible on particular skin tones and when exposed to sunlight.
Follow instructions on the label of the bleaching kit regarding application and waiting time; letting the bleach stay for ten minutes brings out the desired effects. Wash off the bleaching cream and pat dry. It is a painless, quick and easy process but does not give you a hairless skin like waxing does. Bleached hair on dark skin tones stand out making it viable for only a selected population. Results do not last for a long time and reapplication is necessary.
Concerns
Bleaching does not suit all skin types as allergic reactions to a particular bleaching ingredient is quite common. Do a patch test before you apply on a large area. Bleaching is not recommended to be done in all areas of the body, sensitive areas such as near eyes, mouth, nose or genital areas are not meant to be bleached. Skin which is inflamed, exfoliated or tanned is not to be bleached. Avoid bleaching warts and moles. Keep out from exposing yourself to sun rays after bleaching. When mixing bleach, avoid to do so in metal containers, instead use glass or ceramic ones to avoid chemical reaction.
Read more articles on Body Surgeries.