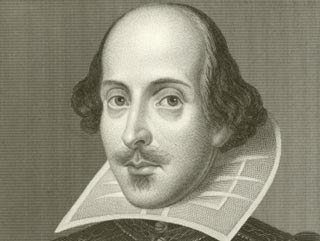 In a recent study done by British dermatologists in the UK, it has been revealed that Shakespeare has an important role to play in perpetuating the bad skin stigma.
We have all consumed the romantic trails of Shakespeare's poetic words and have found ourselves amused and amazed in his dramatic plays, but there is something that we always overlooked, something that a new study by British dermatologists in the UK has revealed. It has been found that Shakespeare plays an important role in stigmatizing imperfections in his plays that have consequentially caused a negative impact on culture views about skin blemishes.
According to the dermatologists, fear of suffering from a skin condition arose as a result of prevalence of dangerous diseases like the plague in the then London, The study suggests that while Shakespeare may not really have accepted the Elizabethan society's negativity towards skin disease, it can well be argued that his success has done much to perpetuate it.

Plays that were written by the Bard of Avon contain insults that point out to skin blemishes as well as scarring, thus reflecting an Elizabethan obsession with flawless complexion. The dermatologists argue that the language that Shakespeare used in his plays has helped to perpetuate negative attitudes towards imperfect skin types. Experts pinpointed the use of phrases like "a pox upon him" in All's Well that Ends Well and 'scurvy knave' in Romeo and Juliet.

In another play, King Lear launches into his scheming daughter Goneril, declaring, "Thou art a boil, a plague sore, an embossed carbuncle". The Elizabethan London was rat infested, had open sewers, was overcrowded and had sexual promiscuity. It was therefore, an attractive spot for diseases like smallpox, syphilis and plague. Catriona Wootton, a dermatologist from Queen's Medical Center, Nottingham, said, "Many of the diseases of the time involved lesions or sores on the skin, so skin imperfections were seen as a warning sign for contagious disease".

Nina Goad of the British Association of Dermatologists said, "It is interesting to note that much of the Elizabethan stigma over disfiguring skin disease still persists today. Nobody is suggesting that we edit Shakespeare, but maybe we should ensure that new films and books don't reinforce this stereotype".

Article source: thehealthsite
Image source: Getty
Read more Health News