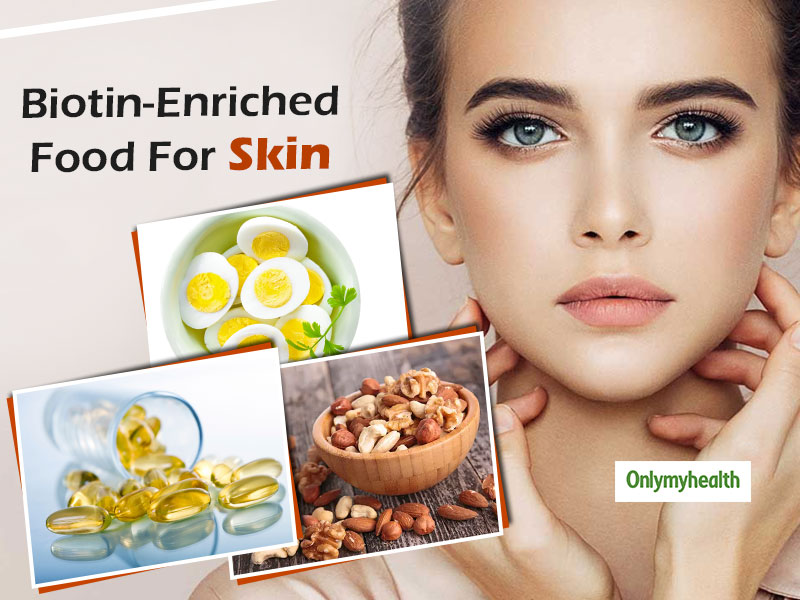 Just like the body, our face needs some essential vitamins for the required glow. One such vitamin is biotin, which enables the skin to shine
We all long for that spotless glowing skin. However, with the changing season and immense dryness in the surrounding, it is common for us to encounter skin problems like dryness, pigmentation, patches, acne, pimple breakouts, etc. To supplement the skin for that glow, we all require to fulfil the vitamin requirements of the body. One such essential vitamin, which is technically food for the skin is, is biotin.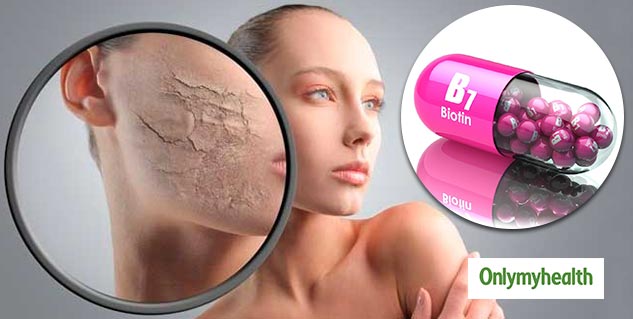 What is biotin? If this is what you wish to know, then you have landed at the right place. Belonging to the B complex family of vitamins, it is as essential as collagen for the skin. Biotin deficiency can be a reason for several health concerns, including rashes on the skin, cradle cap, etc. The amount of biotin in the body acts as a natural skin care product. When there is a lack of biotin in the body, the skin starts to lose its lustre. If you are also looking for ways to have healthy and flawless skin, one should look for natural ways to fulfil the biotin requirement in the body.
Read below as we talk about some similar food items rich in biotin, which is soluble in the body. It also works to convert nutrients into energy:
Dairy Food
Milk, yoghurt and cheese are primary sources of biotin when we talk about dairy. Dairy is essential for a healthy living. It is not only necessary for a healthy body but equally a significant food item required for glowing skin. All food items made of milk have a sufficient amount of biotin in it. According to several diet experts, the biotin content is more in cow's milk than any other milk. Including dairy in your diet dramatically reduces the chances of wrinkles and fine lines.
Also Read: Eczema Care: Essential Oils To Soothe The Irritated Skin
Nuts And Seeds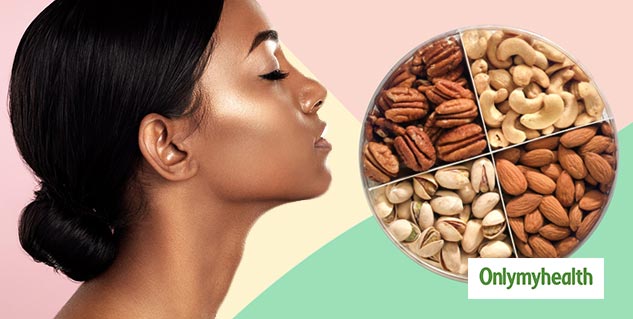 We all know how nuts and seeds are essential for healthy living. These come handy when there is a sudden urge to eat something, without compromising on the health. Also, nuts are known for their natural oils, which keep the skin glowing and hydrated. Also, nuts and seeds are excellent sources of biotin vitamin, making it a must in daily diet. You can supplement your body with biotin by adding walnuts, almonds pistachios, flaxseed seeds, pumpkin seeds and peanuts for glowing and healthy skin.
Eggs
Eggs are most commonly used for skincare. Be it in face packs or directly as a mask on the skin, the egg yellow is an excellent source of biotin, which is essential to keep the skin healthy and glowing. Applying the egg on the face helps improve the skin texture, be it for any skin type. Applying the egg on the face lends excellent moisture to the skin for its yellow being high fatty acid content. Also, the egg white counts to be equally crucial for its albumin content, which tightens the skin pores.
Also Read: #FridaysWithParas: One Ingredient For Open Pores, Pigmentation, Dandruff And Weight Loss
Fish Oil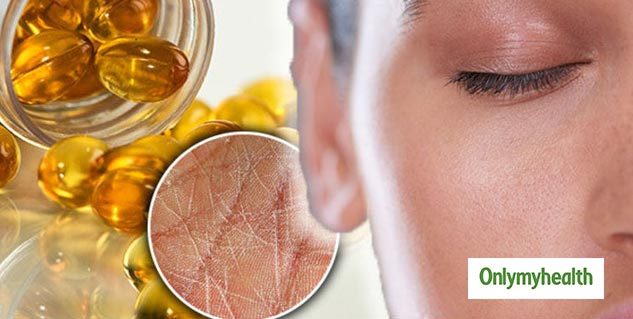 Rich in omega-3 acids and biotin, fish oil is an excellent lubricant for the skin for winters and overall seasons too. Fish oil is best known to hydrate the skin, restrict acne and delay the ageing process. The high content of biotin present in fish oil makes it one of the best ingredients to be included in the diet. One can also supplement their diet by taking fish oil tablets. However, before taking any supplement, it is a must to consult a doctor for proper prescription.
Read more articles on Skin Care