According to a new report, a bigger waistline means a greater risk of developing vitamin D deficiency. People with a bigger waistline have a lower level of vitamin D levels.
The study suggests that overweight people should have their vitamin D levels checked regularly as to know the levels and take appropriate measures to control it.
The team examined how the amount of total body fat and abdominal fat measured in participants of the Netherlands Epidemiology of Obesity study related to their vitamin D levels. After testing for other possible factors that might influence the problem, the researchers found that both abdominal and total fat were associated with lower vitamin D levels in women, although abdominal fat had a greater impact.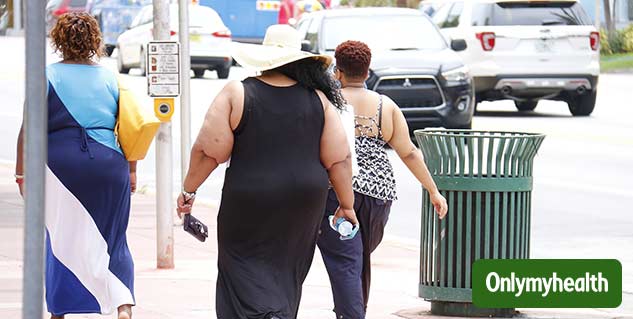 Also Read: Easy exercises that work for obese
If you've been struggling with getting your waistline under control even trying a number of things, here are some tips to help you out:
Avoid Sugar
You need to avoid certain foods that increase body fat such as sweets, sweetened drinks, carbohydrate-foods and oil rich foods.
Avoid Rice
To reduce the excess body fat, you should consume w heat-based products than rice-based products.
Minimize Salt
To reduce the waistline, minimize the intake of salt. Avoid foods that are high in salt, this will help you a lot.
Eat Fruits
Eat plenty of organic foods, especially fruits to help you with your weight loss. If a major portion of your diet includes fruits, then it will be become easier to lose weight.
Exercise
It is true that breaking a sweat is really important to lose weight. A blend of exercise and diet is really important to lose weight.
Read more Health News.
For more related articles, Download OnlymyHealth App.