Being overweight can lead to many problems, one of them is a low libido. Losing weight gives you an opportunity to revive your love life.

When you are overweight and not comfortable in your skin, you surely won't feel good about yourself. Losing weight can help you feel sexy enough to make love with your mate.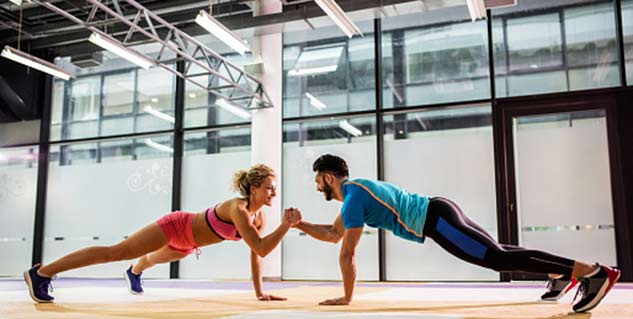 Maintaining a healthy weight can benefit your overall health. It can actually help you enjoy your life to fullest. Engaging in exercises every day improves your blood pressure, thus, leading to better sex drive.

A study at the Duke University investigated the impact of obesity on sexual quality of life. The study found that people who even lost only 13 percent of their body weight reported significant improvements in sexual satisfaction.
How losing weight can give a boost to your love life?

Participation in a healthy lifestyle really helps, so does losing the extra pounds. If you are able to lose as few as 5 pounds, it can release testosterone (hormones related to libido) to turn your sex drive around. When you regain your shape, she's bound to respond to that and that may better the intimacy that you share.
[Read: Lose Weight for a Better Love Life]
A study presented by a meeting of endocrine professionals in Texas, researchers measured the effects of healthy lifestyle changes (including weight loss) on the testosterone levels of overweight, middle-aged men. Over the course of a year, these men lost an average of 17 pounds. The researchers also found an increase in testosterone levels where only 11 percent of the men had low testosterone levels.

Any physical activity that increases blood flow to the large muscle groups (particularly in the thighs, buttocks, and pelvis) in women helps return sexual desire. Yoga, brisk walking, or cycling thrice a week leads to more lubrication, better arousal and better orgasmic function. Moreover, losing weight becomes less of an issue when a woman feels good about herself.
The pursuit will last longer

Weighing more than you should can seriously compromise your stamina. With a leaner physique, you will be better at lovemaking. You can move around easily, there is improved blood flow and oxygen. These factors contribute to make you last longer.
Improved hormonal function

Weighing more can affect hormonal function. Low hormonal function and low testosterone production have been linked to low libido and erectile dysfunction.
[Read: Men better in losing Weight than Women]
Health problems don't make inroads
By losing weight and maintaining it thereafter lowers your risk of several health conditions that can hamper your sex life. You keep away from clogged arteries, diabetes, sleep apnoea and many other health problems related to libido.


If you want to keep things moving in your love life, you should start by moving more at the gym. Exercise coupled with healthy eating and healthy lifestyle habits can help you go a long way towards improving both drive and desire.

However, if nothing seems to help or you can't think of yourself as desirable, see a counsellor.
Image: Getty

Read more articles on Sex and Relationships.
For more such stories, Download Onlymyhealth App.