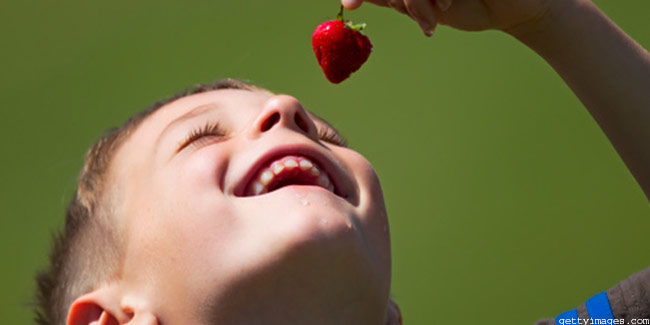 Children are always active and for their bodies to develop properly, they need a variety of nutrients that must be provided to them via a balanced diet.
The playfulness and extreme adversity to sleep at night should tell us how active children are. They overflow with so much energy that it becomes important to direct this flow to their ideal growth and an appropriate way to do this is to serve them ample nutrients in their diet.


Because children are growing and they have not developed fully as an adult, they need help from nutrition to develop appropriately. Also, the growth phase demands a child has totally different dietary requirements compared with that of an adult and a child eats more in proportion to his/her body size.
Types of Foods your Child Needs
During the growth phase, your child will need a lot of calcium to build his/her bones optimally. To make sure your child gets more calcium, include lots of dairy products in the diet. The second most important nutrient is protein followed by iron, which is found in fish and meat products. Carbohydrates help to regulate different functions of the body and are therefore, important to be included in the list of must-have nutrients for kids. Carbohydrates can be found in wild rice, brown bread, fruits and vegetables and whole grains. It is recommended that children be given two portions of fish per week as it is high in protein and low in fat. Encourage your child to eat lots of citrus fruits for their vitamin C content and to drink as much water as possible.
Foods to Avoid
Foods that are high in sugar and fat must not be allowed often on a child's plate. While the notion of food is everything that is healthy and suitable for the body, certain foods can have a dire impact on the body's functioning even if they are taken in smaller quantities. Some of these foods can be detrimental to your child's growth if you encourage them to consume them. These include snacks made out of potato, candy and other such sweets. If you observe that your child has been having these foods a lot of times throughout the day, there is high possibility of him/her consuming nutritious food during mealtimes. Snacks between meals can make your child obese when he/she reaches adulthood. Besides, your child may have low levels of level of iron in the body.
Benefits of a Balanced Diet for Children
A balanced diet is key to healthy weight and allows one to cut the risk of developing diabetes and high blood pressure. If your child eats too less or too much, there is a high chance of him/her to catch an infection and develop health problems. Besides, enough nutrients in the body imply appropriate blood flow to the brain, improving academic performance.
Read more articles on Diet & Nutrition.