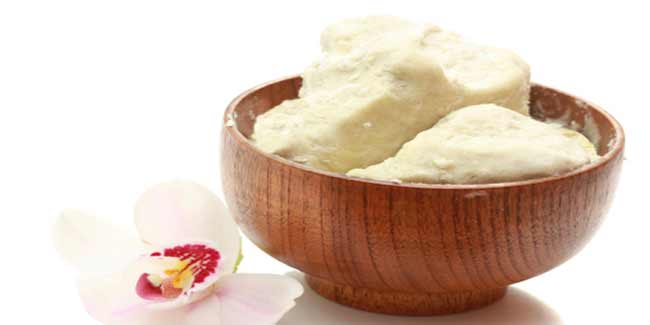 Shea butter is a naturally occuring conditioner that help to revitalise dry, dull hair and transform into lively tresses. Read about the benefits it has for hair.
Shea Butter is also known as 'karite butter' as it is derived from the nuts of the Karite Nut tree ('Mangifolia'), that predominantly grow in the semi-arid savannah regions of Central & West Africa.


It is cream-coloured solid fatty oil that is extracted from the nuts of this tree that grows in the wild, taking up to 50years to mature and sometimes, living up to 300years. Shea butter is known as 'Women's Gold' in Africa as its extraction provides income through employment of hundreds of thousands of rural African women. The butter is known for its magical effects on skin and hair as it contains vegetable fats that make it a beneficial healer and protector naturally. Shea butter also has natural anti-oxidant compounds that provide the human body with amazing moisturizing and restoring qualities.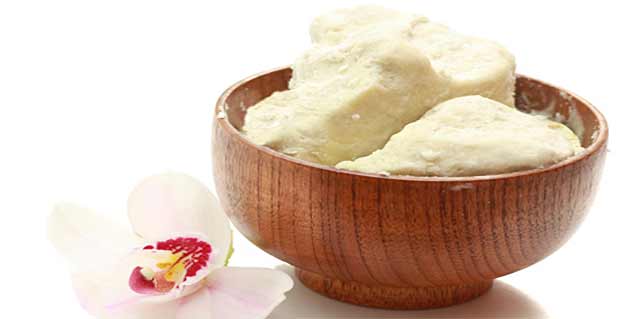 How does shea butter benefit hair

Shea butter is rich in vitamins A, E and F. It also contains cinnamic esters, sterols and minerals, as well as other nutrients. Vitamin F consists of two essential fatty acids- linoleic acid (LA) and alpha-linoleic acid (ALA). These fatty acids make up 85 to 90 percent of the total fatty acid in Shea butter and these work to soothe, hydrate, balance and revitalize the hair and scalp, giving the hair a radiant shine and a luxurious healthy appearance.


Here are some of its chief benefits to hair:



Soothe irritated scalp

Shea butter has been widely used to sooth dry itchy scalp conditions. It helps heal a variety of scalp problems including dandruff, psoriasis, eczema and dermatitis. Its emollient properties make it an excellent lubricant and moisturizer and it has been believed to possess anti-inflammatory qualities. It is absorbed easily into the scalp and does not clog the pores. It provides moisture from the roots on down to the tips and is therefore, extremely beneficial to hair that has been dried, coloured or heat-treated.
Locks moisture in hair
Curly or frizzy black hair is more prone to drynessthan any type of hair due to its texture. The scalp produces a natural sebum that has difficulty in sliding down the shaft to the tips because of the curls and bends in this hair type. Shea butter is frequently found in curly hair treatments as it is excellent for locking in moisture without leaving the hair greasy and heavy. Furthermore, it is also believed to promote hair growth.
Protection against heat

Shea butter does not sit on the hair- producing a greasy build up or residue- instead, it absorbs into the hair strand/shaft easily. However, it does coat the hair shaft so that it is protected against damage from too much heat or heat based hair treatments that use 'heating tools' being passed along the hair. As a result, Shea butter is popular in hair salon treatments and has been known to restore the hair's vitality and moisture.
Shield against UV rays

Shea butter protects hair from weather damage caused by wind, humidity, extreme dryness and hot weather conditions. It is believed to have a sufficient SPF amount to protect your hair against the damage from ultra violet rays of the sun.
Softener for hair

Shea butter is beneficial in softening hard brittle hair. As it is rich in vitamins A and E, it soothes dryness, repairs breakage, mends split ends and is a great overall softener.



How to use shea butter

Look for products containing Shea Butter ingredients when you shop. Alternatively, you could use 100% natural Shea butter. This is warmed in a pan set over boiling water. It is then cooled and massaged into your scalp and left in your hair for 30 minutes or more. Doing this once a week will see a transformation in your hair from being damaged, dry, dull, and lifeless to looking healthy, shiny, and silky!


Image Source: Getty


Read more articles on Hair Care.