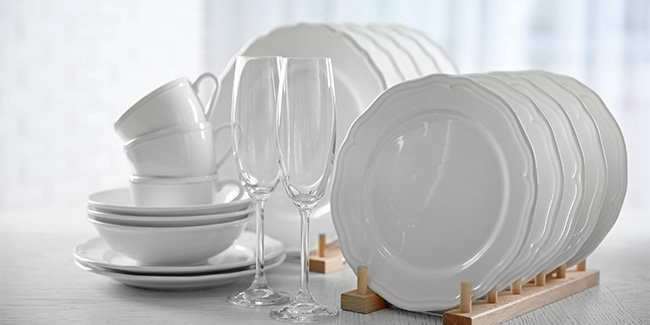 From food safety to no wear and tear, a high quality dinnerware has all the features which make it the best fit for your home. Here are some of the features listed for you.
Fancy and colourful dinnerware always attract our attention. But did you know that these good-looking pieces of your dinner sets can lynch your food with hazardous elements? Lead enamels found in the paint used in these decorative pieces can be highly toxic to your health.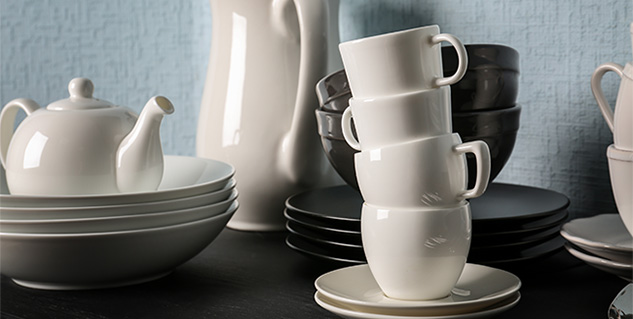 The list of reasons why you should be buying more of quality dinnerware is a long one and here is a tad bit more to add to that list.
It's safe
You must always choose dinnerware made of high grade non-toxic (lead-free) enamels. Such dinnerware is extremely safe, even for daily consumption.
Non-porous in nature
High quality dinnerware is made of opal glass and is non-porous in nature. This means that they do not absorb food particles, preventing the growth of bacteria. Thus, making your dinner set totally safe and hygienic.
No wear and tear
Good quality dinnerware does not experience wear and tear easily. If your dinner set is of high quality, it wouldn't scratch easily and will be extremely safe to use.
Makes food resistant to heat

If you serve acidic food in a normal kitchenware, it would cause erosion of particles of the utensil. When these particles are mixed with food, they make food unhealthy for consumption. Choose dinnerware made after tempering, which is a complex process that increases the strength of the product three times more than normal glass and makes it heat-resistant.
Thermal shock resistant
Thermal shocks in a microwave can cause erosion of particles in your dinnerware. Therefore, a good quality dinnerware will be resistant to thermal shocks, making your food safe for consumption.
Image Source: Shutterstock