Keeping a dog pet at home can bring you a lot of health benefits. It can cut down the risk of childhood schizophrenia in kids
Do you know that keeping a pet is good for your health? Not only he keeps you physically engaged and mentally sound but there are several other positive aspects of having a pet pooch, dogs, to be specific. They are considered as the best and loyal companion. Growing up with dogs may prevent the risk of schizophrenia in kids, as found in an American research.
Johns Hopkins Children Centre, Baltimore, USA recently conducted a research to find out whether keeping a pet dog has significant effects on preventing schizophrenia in kids. The detailed study is published in the journal PLOS ONE. A team of researchers from the Sheppard Pratt Health System, Baltimore, USA researched the implications of exposure to dogs in controlling schizophrenia and bipolar in children in their later life.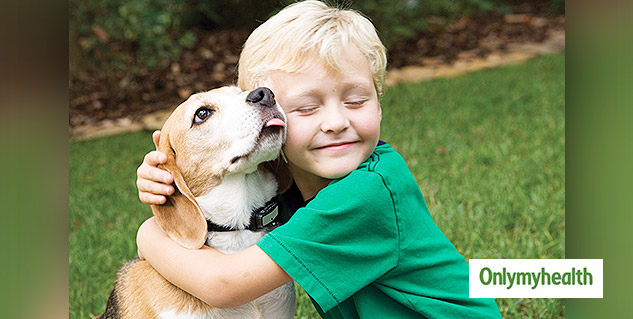 Also Read: All You Need To Know About Paranoid Schizophrenia
As per Robert Yolken, MD, John Hopkins Children Centre said, "Serious psychiatric disorders have been associated with alterations in the immune system linked to environmental exposures in early life, and since household pets are often among the first things with which children have close contact, it was logical for us to explore the possibilities of a connection between the two."
The team identified that there was a reduced risk of bipolar and schizophrenia in children who had pet dogs as compared to other kids without pets. As per them, pets can alter the immune system of a human being through microbe exposure, allergic reactions and positive effects on neurochemistry.
The team collected data from 1371 people aged between 17-65. They concluded that people who lived with dogs until they were 12 had 24 times lower risk of getting schizophrenia in adulthood.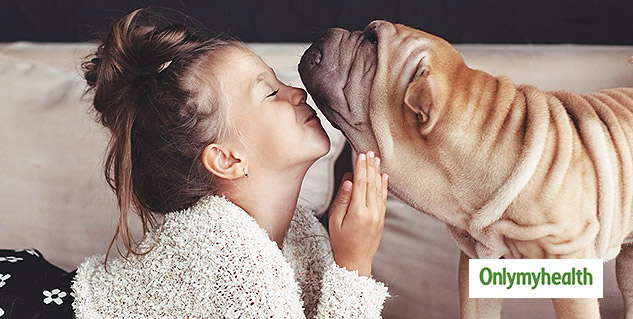 Also Read: How Long does Schizophrenia last
"The largest apparent protective effect was found for children who had a household pet dog at birth or were first exposed after birth but before age 3," Robert Yolken said. It is anticipated that coming in contact with microorganisms may boost the immunity of a human being. Thus, it may also fight against schizophrenia.
Read more articles on Health News