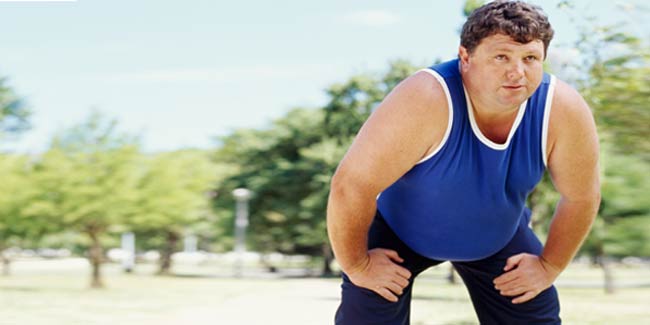 If a person is overweight, his/her excess fat disrupts the function of insulin making it hard to maintain a normal range of blood sugar levels. Being overweight ups your diabetes risk. Therefore, it is important for an overweight diabetic to
According to a study on diabetes risk factors done by Dr. K.M. Venkat Narayan, chief epidemiologist at the U.S. Center for Disease Control and Prevention being overweight ups diabetes risk.. The main idea behind the study was to analyse how BMI of a person affects his/ her chances of developing diabetes. The study analysed a national survey in which reports of 800,000 adults were collected. The researchers concluded that an obese man with a BMI around 30 has 55-60 percent chances of onset of type 2 diabetes. A woman with the same BMI possesses 55 percent increased risk.

Researchers further added that people with normal weight only have 20 percent risk of developing type 2 diabetes. Dr. Narayan said that the message of the study is that an overweight person has higher possibilities of developing diabetes when compared with a person of normal irrespective of age. Obese people aged 65 or above have greater chances of developing diabetes than those who weigh normal at old age.

The answer to why being overweight ups the diabetes risk remains unclear. Researchers, however, have speculated that in obese people, the extra body fat disturbs the ability of the cells to function normally with insulin, a hormone responsible for converting blood sugar into energy for the body.

Being overweight remains key cause of diabetes. Once diabetes is diagnosed, it must be given timely treatment or it can become a cause of severe complications such as heart disease, blindness, kidney disease, diabetic neuropathy and foot or limb amputation.
What happens in Type 2 diabetes?

Type 2 diabetics have insulin resistance i.e. their body produces insulin, but cannot make its proper use and therefore, the glucose level present in the blood rises. To convert excess of glucose into energy, pancreas tries to produce extra insulin. Eventually, the overworking of pancreas results in their disability to produce enough insulin to maintain glucose levels within a normal range.

Losing weight will curb your chances of type 2 diabetes and its complications. If one is already diabetic, losing 5-10 kilos will lower his/her blood glucose, blood pressure and improve blood fats. Losing excess of weight will also benefit the person by cutting down on some of the medicines that a diabetic takes. It is advisable that a diabetic person consult his/her physician or dietician to know the best exercise and diet plan.
Read more articles on Diabetes Risk.