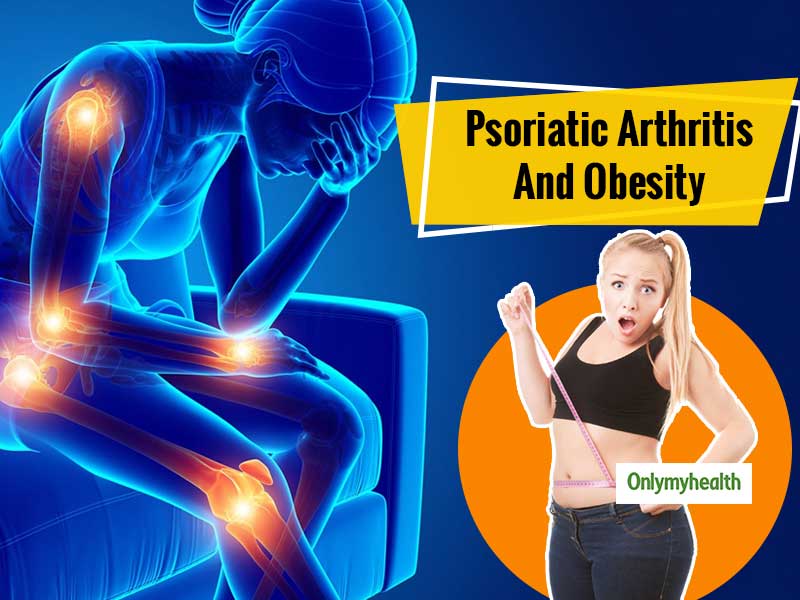 Rheumatologists urge for greater awareness on Psoriatic Arthritis as essential comorbidity of psoriasis and its vital signs and symptoms for early diagnosis and treatment
Did you know that psoriatic arthritis (PsA) has a strong link with obesity? Psoriatic arthritis is a lesser-known condition that is usually found amongst psoriasis patients. This condition can be recognised by identifying inflammation and stiffness in the joints. PsA patients also have swelling in fingers, toes, knees and spine. This leads to pain that could become severe if not diagnosed and treated within adequate time. In the initial stages, patients may also develop pitted or discoloured fingernails.
According to The Arthritis Foundation, people who are overweight or obese are at a higher risk of developing psoriasis and PsA. Several studies also indicated that obese patients who have psoriatic arthritis might have difficulty in effectively managing their condition. In addition to this, excess weight may also lead to developing the risks of heart disease, stroke, diabetes and other metabolic conditions. This may further aggravate the severity of the already existing PsA.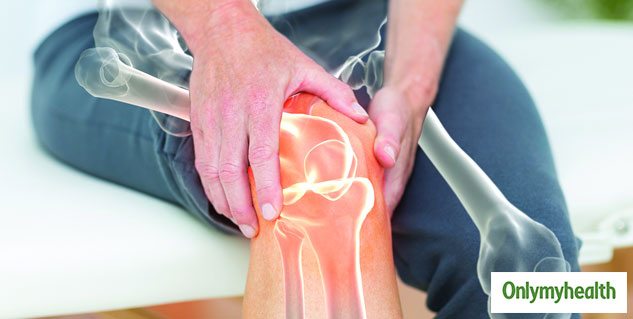 According to research, obese people with PsA showed lower efficacy on treatments by 48% than their normal-weight counterparts.
Dr Danveer Bhadu, Assistant Professor, AIIMS, New Delhi says, "Psoriatic arthritis is one of the most devastating arthritis in rheumatology, which can be controlled with timely initiation of treatment with DMARDs and biological drugs. Data from various studies suggest the severity of psoriatic arthritis is more in obese patients (BMI>25kg/m2) as compared to non-obese patients. Weight reduction is beneficial in controlling the disease. Hence, weight loss in obese PsA patients helps in achieving long term remission by reducing the overall inflammatory burden in the body."
Experts also remarked that obesity causes significant stress and damage to the joints. When PsA patients are overweight, their knee strength is severely affected. Therefore, losing some amount of weight can make a big difference as each kilogram lost takes four kilograms of pressure off the knees.
Also Read: 6 Foods to Eat if you are an Arthritis Patient
Managing PsA
To manage PsA better, it is essential to incorporate lifestyle modifications to maintain a healthy lifestyle, including a balanced diet in daily routine and also by quitting smoking.
Psoriatic arthritis patients may have difficulties in performing day-to-day activities, which may also include exercising. The inability to exercise is primarily due to the pain that comes with this health condition. Despite the pain, a psoriatic arthritis patient should ensure to keep a check on their weight as obesity may add to the pain. One should exercise even for 10-15 mins initially and take a diet, which may help them lose weight and stay fit. However, one should exercise keeping in mind the condition and the severity of psoriatic arthritis.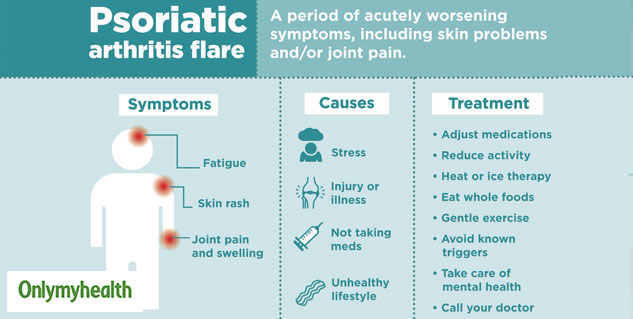 Also Read: 10 Things Everyone Should Know about Knee Arthritis
Exercises for arthritis like stretching, walking, swimming, yoga, cycling, dance and pilates can help patients to a significant extent if followed under proper guidance.
While psoriatic arthritis has no permanent cure and the period of inflammation varies from person to person, timely diagnosis and treatment options can help manage symptoms effectively. Through a simple physical exam or an X-ray, it can be identified whether the patient has a personal or family history of psoriasis. Patients are advised to consult a specialised medical expert such as a rheumatologist along with a nutritionist to effectively manage their weight. This will help manage PsA progression and bring greater treatment response for a better quality of life.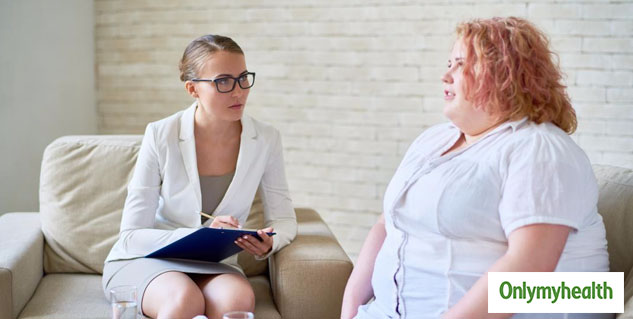 Read more articles on Other Diseases