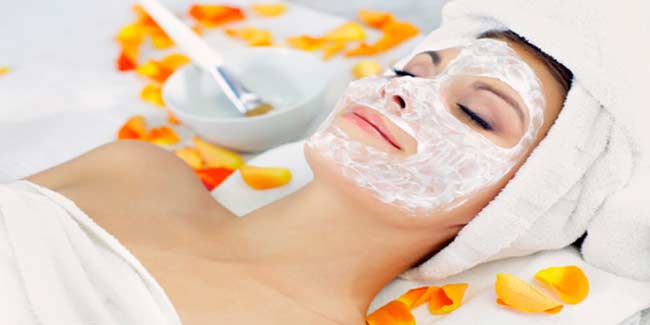 With these beauty treatment tips meant especially for women you will surely discover a new you. Easy-to-follow beauty tips are at home treatments.
There happens to be a great deal of hullabaloo over beautiful women, after all beauty is a sweet siren and men are addicted to the sound of it. There are a host of beauty treatments available for women, but what are the best ones?.
A busy schedule and an over stressed skin? Read on to know about a few handy beauty tips for women for all skin types and tones. Now it will be easy to look gorgeous every day.
If you have forgotten the daily cleansing, toning and the moisturising routine, then it is time to bring the freshness back into your skin. Pores get clogged due to repeated exposure to pollutants, dust and pollens. Let the skin mirror your personality.
Scrub your face once a week with a homemade scrub. The best way to prepare a scrub is to cull out the pomegranate seeds and squeeze the juice out of them. Mix the scrub with two teaspoons of honey and scrub your face gently for two to three minutes. Let it dry on your skin. The honey will tighten the skin leaving the face clear simultaneously. Wash it off with warm water.
Apply homemade face masks at least every fortnight for best results. Fuller's Earth, honey and papaya masks or besan mixed with milk and two drops of vinegar are some of the most useful and handy beauty treatment tips that women can follow even when they are on the move . Watch your skin glow and become radiant.
Most women are more sensitive to climactic changes. At all times, keep a bottle of cream and some petroleum jelly handy. Another alternative is to carry a small bottle of glycerine mixed with the juice of half a lemon. This is the best way to keep hands and feet hydrated and the moisture locked in the skin. The petroleum jelly will prevent the lips from chapping under extreme weather conditions.
Get your hair trimmed periodically to keep split ends at bay.
Wash your hair with five to six drops of vinegar at least twice a week to restore the shine in the skin. Vinegar also prevents excessive oil from seeping into the scalp.
Dry hair needs hair spas or suitable deep conditioning. Working women who do not get the time to condition their hair regularly, should apply dollops of conditioner, wrap a hot towel around the head and leave it on for 15 minutes. Wash it off with cold water. This procedure can be easily followed on weekends and it is also an amazing beauty treatment tip for women!
Apply sunscreen lotion on the exposed body parts without fail, every day.
Scrub your body at least once a month. This removes the blackheads and black patches from the areas that undergo waxing repeatedly.
Before trying on a new make-up or a cosmetic brand, always take the patch test on the elbow. It is always better to be safe than sorry.
Follow these easy beauty treatment tips meant for women and you will notice a dazzling change in your appearence! Stay beautiful.
Read more articles on Beauty Treatments and Body Surgeries