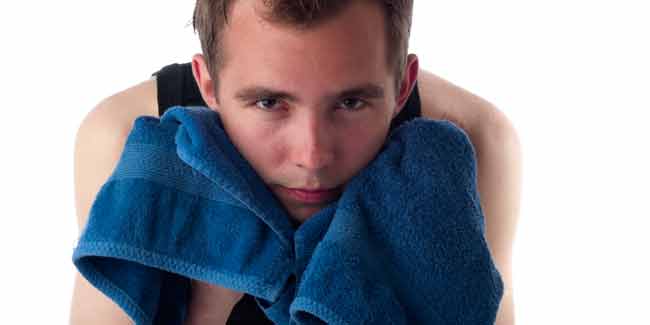 Every man experiences dry skin due to shaving and harsh treatment; here are some beauty tips for men to steer away from dry skin. Go on guys, try them.
Dry skin can get irritating for both men and women and for a man, the culprit is not just the cold winter waves, but also a shave or wash.


If you think another pep metro sexual talk is not what you are up for, then you are wrong! A dry skin can be harsh on anyone, men or women, and therefore, we have brought to you beauty secrets for men with dry skin or for men who experience dry skin only during winters.
Moisturise:

Moisturisers that you use during summer and spring can work well for you, but they will need to be changed as the weather changes. It is advisable that you find an "ointment" moisturiser that is oil-based and not water-based. Oil based moisturisers coat your skin with a protective layer, which will retain more moisture than any cream or lotion based moisturiser. You must also use a creamy moisturiser on your entire body as part of your thrice in a week body care regimen.
Apply sunscreen:

A sunscreen is not just for summer but winter as well because the winter sun can be equally damaging to the skin. Do apply a broad spectrum sunscreen on your face and other exposed body parts at least 20 minutes before stepping out of your house.
Shaving precautions: It is an extremely irritating ordeal that every man has to go through, which can cause their skin to damage very easily. You must at all times apply a thick layer of shaving cream before you shave. When shaving with an electric razor, you must not place the closest setting as it will irritate the skin. You also must also avoid using astringent aftershaves as they contain alcohol and will only dry your skin even more.
Use Luke Warm Water: Never use hot water to wash your face as that will take away all the moisture from it. Must you use hot water to bathe or wash your face, make sure you do not spend a lot of time in the shower and that you take bath not more than once a day unless it is necessary. Don't forget the moisturiser after the bath!
Cleanse the Face:

Do not use soap to cleanse your face, instead use a good cleanser. Invest in a cleanser that contains ceramides as these help the skin to hold moisture in.
Read more articles on Skin Care