Winter is the perfect season to flaunt your fashion sense. It is the season of bright, bold and beautiful. Pinks, reds, blues and even orange are the colours to go for this season.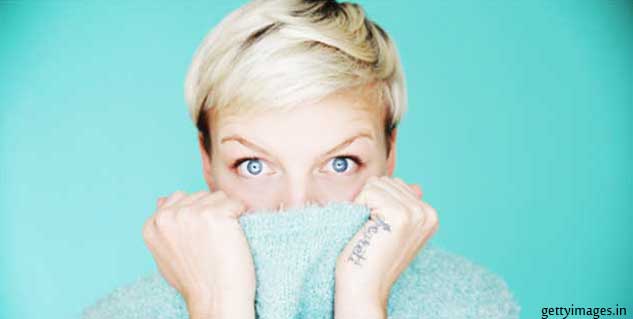 Designer Navneet Randhawa suggests, "Sweaters in bright colours like blue, yellows reds will be the hot fad this season. Try wearing long scarves of various colours preferably knits and prints. Also, men can go for brogues that make a style statement for weddings and in formal wear. Since wedding season has already approached, brogues will be more in demand."
Women are going for velvet jackets and scarves that are not only a style statement but also give respite from cold. Designer Kapil Arora says, "Thick, velvet jackets are in this season. Long boots with browns and blacks would be in. However, I suggest that one can go in for bright colours like red, blues, etc." One colour that Kapil suggests to the fashion freaks is mauve.
The change in season and the onset of the wedding season gives you one more anxiety as to what to wear in the Indian wear. Designer Pam Mehta, famous for her Indian contemporaries suggests some brocade jackets both in western and Indian wear.
"Jackets with brocade go quite well in Indian wear and for people attending marriages it will be a best choice." Jackets and clothes with layering is the fad to go for this winters. Pam who specializes in elegant and contemporary stuff also adds, "Earthy colours, tones of blues and shades with sparkles would be peppy and not monotonous."
With so many options to look good, have a stylish winter!
Tips for a 'hot' style this winter:
Layer up your outfits wearing the right combination of garments, like you can wear a woollen tweed dress with a long boyfriend jacket, giving you the ultimate stylish look
Go for bright collared overcoats with different looks and cuts suiting ones body type.
Big tan sunglasses are also in vogue.
Flat boots in suede or plain leather look very stylish accessorize with big chunky neck pieces.
Jeggings is one cool option which is a combination of comfort and style.
Huge tote bags in fabrics like suede, leather or even quilted bags look perfect for the ultimate winter look.
Image source : Getty
Read more articles on Hair Care