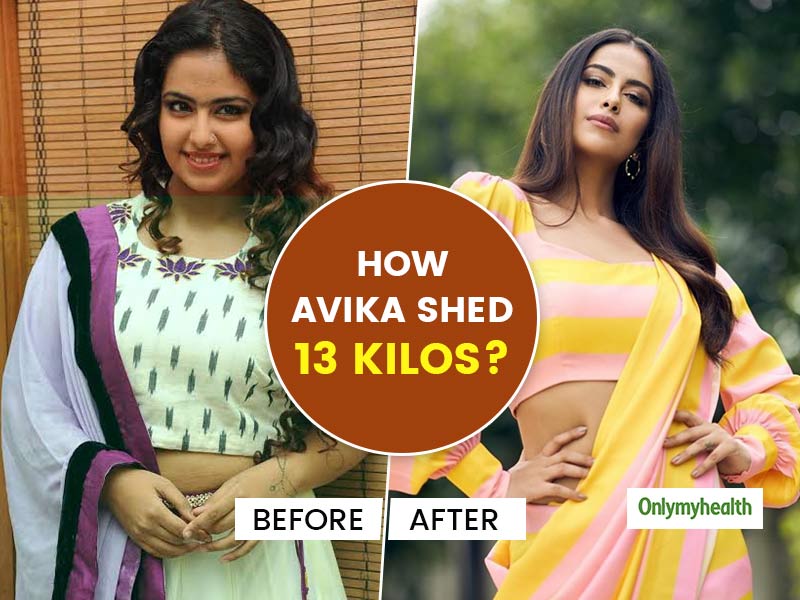 Balika Vadhu actress Avika Gor shared her 13 kg weight loss journey on Instagram recently. Here's what she wrote. Read on.
Television actress Avika Gor, who played the role of Anandi in the very famous show Balika Vadhu, revealed her 13kgs inspiring weight loss journey on social media recently. Avika played her debut role Anandi, the child character, at the age of just 9. Later on, she worked in the serial Sasural Simar Ka and is making her mark in Tollywood too. The Balika Vadhu actress took to her Instagram and shared a gorgeous picture of herself in a beautiful saree and penned down her 13 Kgs weight loss journey. She surprised her fans with the determination and huge transformation. In this article, you will get to know about Avika's difficult regime to lose weight.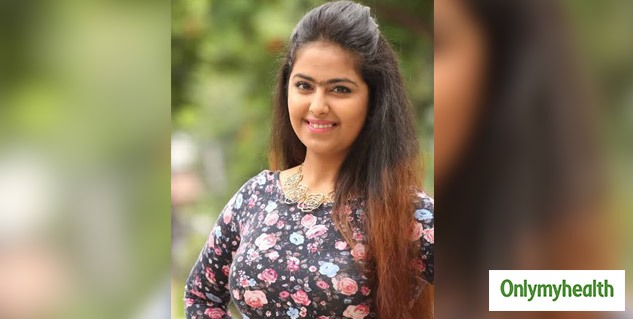 In her caption, Avika wrote, "I still remember one night last year, when I looked at myself in the mirror & I broke down. I didn't like what I saw. Big arms, legs, a well earned belly. I had let go too much. If it were due to an illness(Thyroid,PCOD, etc), it would be okay because that would be out of my control. But, it happened because I ate anything & everything, and I didn't workout at all. Our bodies deserve to be treated well, but I didn't respect it." Avika expressed that she disliked the way she looked so much that she couldn't even completely enjoy dancing without thinking how she is looking. Avika got busy in judging herself and feeling bad that she didn't leave any scope for outsiders to make her feel bad.
Also read: Fat To Fab: Anindita's Story Of Losing Weight And Coming Back To Life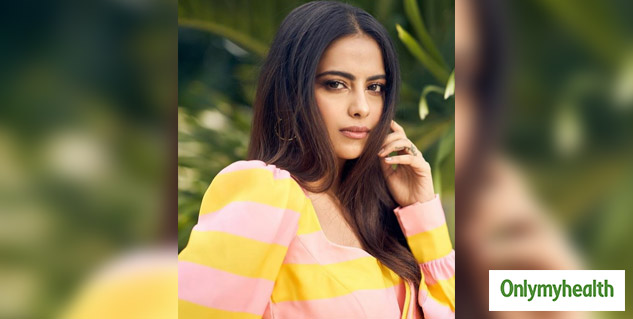 The Balika Vadhu fame also revealed that insecurities made her irritable and she would snap at her loved ones due to that. So on one day, she decided to evolve and nothing changed overnight. Avika shifted her focus on the right things, like she should be proud of dancing. "I kept trying to eat better & working out, and I had various setbacks. But, it was important that I didn't stop. And my people were constantly there to guide me," Avika wrote. She added, "Between half glass full and half glass empty, I chose to see the emptiness almost everytime. I would marinate in negative emotions for days at times, & not once count my blessings. But it had to change because these choices were making me hollow!!! And it was really hard. ( Not letting go of Vadapavs, letting go of the negative emotions. ) It took constant reminders, forced reflection & a strong support system for me to gradually move out of the wrong choices. I still make the wrong choices, but it's less frequent & when I do, I quickly try to improve it. After all, it's a short life, the least we can do is try to get better. What choices did you make today? What would you like to change about them?"
Also read: Difference Between Fasting Trends And Traditional Fasting Explained By Celebrity Nutritionist Rujuta Diwekar
Take a look at Avika's Instagram handle to look at her amazing pictures and read her experience. After Avika's physical transformation post, fans started flooding in the comments section too. According to her post, she just let go off her insecurities and started making the right choices.
Read more on Weight Management