Balancing Fitness with Busy Schedule – Is your fitness because of family or busy work life? Take a look at the strategies to balance fitness with a busy life.
Are you entangled in your schedule and can't keep up with fitter fitness level? Optimising time for workout in the gym or at home should be your resolution, which will save you precious time that could be spent with family or procrastinating.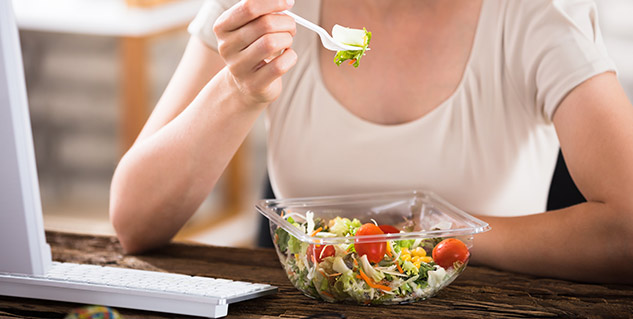 Working out for a short time does not necessarily mean that you will be able to put in less and will not be able to achieve results. Modifying your workout routine may also help you achieve more than you thought you could. Adopt workouts strategies, based on your fitness goals.
Take a look at some of the workout options for you:
If you're eyeing weight reduction by burning calories, cardiovascular workout is a suitable option for you. Interval training of cardiovascular workout includes short periods of high-intensity anaerobic exercising in addition to moderate aerobic exercises.
If you want to sport lean muscular look and lose weight simultaneously, you should go for circuit training. Circuit training consists of general conditioning activities and moderate-intensity exercises that elevate your heart rate and make your muscles work without a break.
Unlike traditional workout strategies, short workouts are usually moderate or high intensity, enabling you to burn more calories within a short period. But, you also need to commit yourself to these routines and make sure you do it at least thrice a week. Rather than everyday workout, spending up to two hours a week at the fitness centre will bring you several fitness benefits.
Quick workouts are not suitable for everyone; therefore, consult a physician before getting involved. You will also need trainer's advice to train the right way.
Busy Life Diet
Being busy can be your excuse but developing bad eating habits? You can always eat well and stay fit, without worrying about calorie intake. You don't need to spend hours in the kitchen preparing low-calorie recipes or stick to a specific diet so that your fitness remains attuned.
The ideal dietary strategy to simplify eating and maintaining fitness is go vegan. Vegetables are not only very low in calories, but also are non-starchy. Fibre from vegetables will help you lose weight even after eating more. Moreover, vegetables will keep you full throughout the day, ruling out any food temptations. Vegetables are good in all forms, be it raw or steamed or cooked.
If you don't have a time to buy vegetables/fruits and have no other option but placing an order, make sure you choose right foods and beverages, which don't make you consume more calories. Alternatively, you can also stock your fridge with various ready-to-eat meals that are low in calories and fat.
Fitness is often sidelined by work schedule and family issues. But, with little modification in fitness schedule and dietary considerations, you can reintroduce fitness where you left it.
Image: Shutterstock
Read more articles on Exercise and Fitness.
For more related articles, Download OnlymyHealth App.