Balanced diet for weight loss- To stay healthy and keep weight off, you need a balanced diet plan that you can easily conform to every day.
A weight loss programme is a systematic and time consuming procedure that requires weeks and months of patience and hard work. Any diet plan requires complete dedication and sincerity on the part of the person to lose the extra pounds and become fit.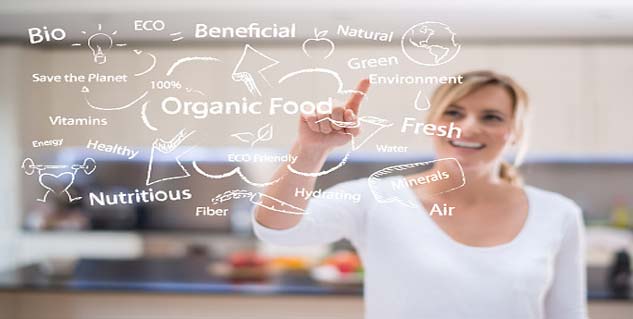 In order to stay healthy and lose the extra flab around your waist, what you need is a balanced diet that you can strictly conform to every day. There may be a few problems in the beginning, but you must never lose sight of the target.
Balanced Proportion of Carbohydrates
Carbohydrates normally come in two forms of foods. Starches such as cereals, pulses and potatoes form the first category of complex carbohydrates while candies and sweet foods form the second category of carbs. It would be a wise decision to have the right proportion of starches in all the meals. However, cut out all kinds of sweet foods from your menu as they result in unnecessary fat gain. You could always go for breakfast cereals and pasta in your meals.
Green veggies
Green vegetables and fruits are an extremely important part of all balanced diets. While greens such as spinach and lettuce come with important minerals for the body, fruits are a better choice of sugar content compared to cakes and biscuits. Apples and oranges could always be a part of the breakfast menu.
Less Junk Food
Avoiding junk and fast food should be the number one priority on your weight loss programme. It is common sense that fast food can only result in unnecessary weight gain and lead you to a point where you feel bloated and uncomfortable.
Dont skip meals
People sometimes, desperate in order to lose weight, skip meals which is a very unhealthy option. You need to have 5-6 meals a day in order to keep your body metabolism intact and balanced. When you skip meals, you also run the risk of your blood sugar going down to low levels.
Drink a lot of water

Have one or two glasses of water every two hours so that you never end up dehydrated. In order to have proper digestion of the food that you are eating, water is extremely important. Fruit juices could also be consumed in between meals.
Be realistic about your goal, no matter what diet you follow for a certain purpose. It is important to be realistic and dedicated about your goal of losing weight. It is unwise to fret continuously over the progress of the diet plan. Stick to the diet and do not make compromises on your health.
Read more articles on Diet Plans.