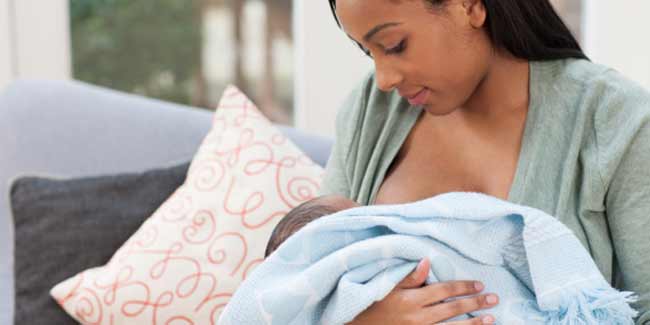 The secretion of a fluid from the breast can make babies hungry just like adults.
A study has revealed that babies can sniff their mother's milk, much like we adults can smell tasty food. The researchers working at the National Centre for Scientific Research in Dijon, France have concluded from their study that infants seek their food as guided by their nose. The tiny glands on the mother's breast secrete a fluid that has a smell which is irresistible for hungry babies.
Glands Help Infants Put On Weight
It was noticed that the newborns fed more and put on weight more quickly when their mother had lots of glands. These glands are visible to the naked eye and appear as little bumps surrounding the nipple. The researchers are of the opinion that this scent can be used to teach breastfeeding to babies feeding with tube. Eventually they would be able to feed naturally.
The Magic Gland
These areolar glands are known to increase in number during pregnancy and they also leak small amounts of fluid at times. Earlier it was believed that this fluid was needed for lubrication of skin but this research has shown the real reason, i.e. for whetting the baby's appetite. The French researchers working on the study counted these glands of 121 women during the first 3 days after delivery.

They found that women with more than 9 glands per breast were able to produce milk earlier, and their babies were able to gain weight faster. Moreover, the first-time mothers were found to feed their babies more frequently as this effect was more pronounced in them.
Image courtesy: Getty Images
Read more on New Born Care.