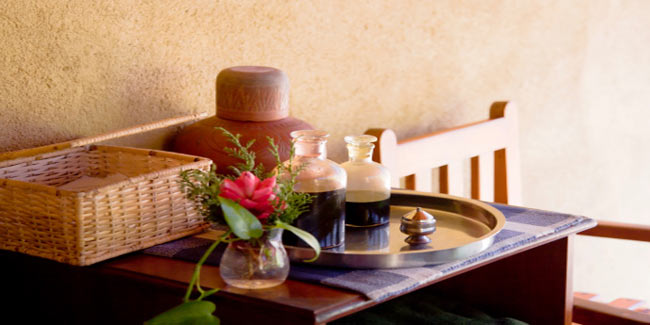 Ayurvedic treatment for gaining weight increase takes into consideration the body constitution of a person, his eating habits and any cause of disturbed metabolism.
Ayurvedic remedies for weight gain are recommended after different type of diagnosis. According to the Ayurveda, people with Vata dosha have high rate of metabolism which doesn't let them gain weight. Ayurveda focuses on your body type and kind of food you have been eating. Based on the evaluation, the course of action is decided to make adjustments to calorie intake, eating choices and disturbed metabolism.
Chyavanprash – It is the most comprehensive tonic for underweight people and those who are looking to boost their immune system in general. This is good for people of all ages as it revitalises the depleted vital elements of the body. It balances the weight of the body for the underweight.

Shatavari Kalpa - it is beneficial in gaining weight and also gives other health benefits for eyes, muscles and reproductive organs. It has a revitalising effect on the body.

Vasant Kusumakar Ras – It is an excellent tonic for rejuvenating your body and improves immunity. It makes your limbs more powerful and tones up all the body systems.

Ashwagandha – It is a rasayan or tonic which improves disease resistance, increases the power of digestion and even acts as an anabolic agent. It is also known to be a stress reliever.

Yashtimadhu – It is a very good food supplement for nutrition of your body.


Recommendations in Ayurvedic treatment for weight increase also include some home remedies for apart from the various tonics mentioned above. Some of them are:

Mix a little anjeer, almonds and date palm in a glass of milk. Boil and drink the milk. This definitely helps to gain weight.
Banana is very useful in gaining weight. Have the fruit at least three times a day.
Eat 30 grams of raisins daily. You can keep eating it throughout the day.
In summer you get the opportunity to eat mangoes. It would be advisable not to take milk and mango together.
Have more dairy products than you are used to until now. Cheese, Paneer, curd or simply milk, but guard against health conditions such as cholesterol.
Avoid food items that are made from white flour or sugar as they may increase weight but tend to harm the body.
(Image:Getty)
Read more articles on Ayurveda.