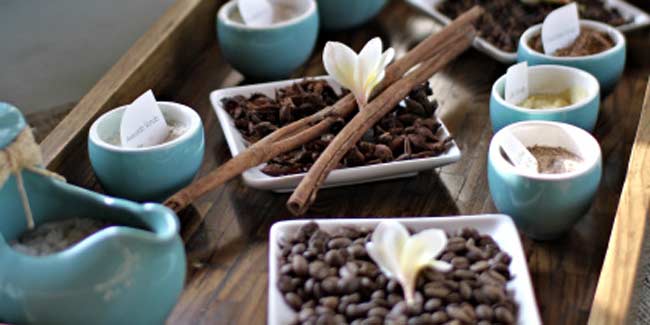 Ayurvedic treatment for PCOS includes home remedies and herbal medications. Besides this, ayurveda also talks about some dietry changes for effective relief from PCOS.
PCOS or the Polycystic Ovarian Syndrome is a common disorder in young women, especially those of child bearing age. PCOS is known to be one of the major reasons for infertility in women. It is mainly caused as a result of hormonal imbalance. PCOS is characterized by a high percentage of androgens or male hormones in women, irregular or completely absent menstrual cycles and the presence of small cysts in the ovaries. Ayurvedic treatment for Pcos is a chosen alternative because the premise centers on the usage of natural remedies for respite. Ayurvedic medicines for Pcos, which use several such remedies as formulations, are also being increasingly resorted to. Ayurvedic treatment for Pcos also relies on various dietary norms and restrictions which should be abided by.
Ayurvedic Treatment for PCOS—Dietary Restrictions
Apart from the several ayurvedic remedies which can be put to use, ayurveda also speaks of some dietary norms which one needs to stick to, for effective relief. An ideal diet for a PCOS patient should follow the below mentioned restrictions:
You need to steer clear of foods which are super refined and processed and are high in sugar content. Stick to whole grains and complex carbohydrates.
Space out your carbohydrate intake over a period of time, during the day.
Drink plenty of fluids and water. At least 6 to 8 glasses of fluids should be preferred. However, make sure you stick to non caffeinated drinks. Ayurveda strictly shuns the consumption of caffeine.
Avoid food items which will make you hungrier. Like, you should abstain from food items which have high sugar content to prevent unnecessary hunger cravings.
You need to have a minimum of 5 servings of vegetables and fruits on a daily basis, for building immunity.
Keep away from food items with high saturated fat content. You need to refrain from consuming red meat, high fat dairy products, and oily, fatty food and so on.
Ayurvedic Treatment for PCOS—Medicinal Elements Used

PCOS (Polycystic Ovary Syndrome) can be treated with the help of some ayurvedic herbs which possess medicinal properties. The most effective ones would include:
PCOS is a result of sex hormone imbalance. For regulating sex hormones, one can resort to dandelion, milk thistle, false unicorn root and blue cohosh.
Insulin resistance can be combated with the help of basil, fenugreek, neem and tulsi. One could also resort to cinnamon powder for managing insulin resistance.
You could also use evening primrose oil and fax seeds for effective respite from cardiovascular ailments. Problems related to the heart are often an offshoot of pcos.
One of the most essential substances to be used for ayurvedic treatment of pcos would be castor oil. Castor oil is considered to be an excellent fatty acid which helps in dissolving cysts formed in the ovary. It is easily absorbed into the skin, facilitating muscle relaxation. It also incorporates benefits for the fallopian tubes, lymph vessels, bowels as well as the uterus.
Some or most of these above mentioned medicinal substances are used in ayurvedic medicines for pcos. Pcos could be a potentially hazardous health condition to deal with. Therefore, make sure you resort to the services of registered practitioner for effective ayurvedic treatment for pcos.
Image courtesy: Getty Images
Read more on Skin Basics.