Stretch marks happen when there are sudden changes in the weight or shape of your body. They do not mean there is something wrong with your health. Men and women both suffer from stretch marks, pregnant women and women who are not pregnant. People of all age groups can experience the problem of stretch marks.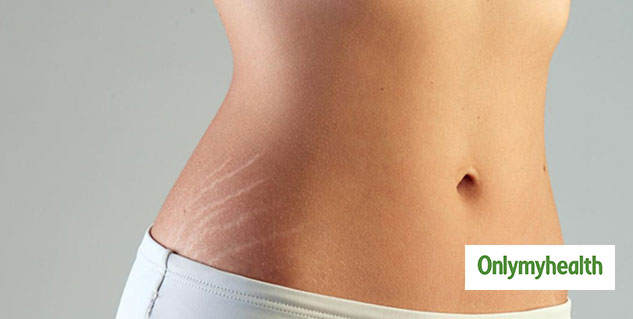 However, people resort to medical treatments to get rid of the problem but these treatments can be extremely harmful and have side-effects. Here are 6 effective ayurvedic remedies that can help you reduce stretch marks:
Olive Oil
Olive oil contains a lot of nutrients and antioxidants that can help you get rid of stretch marks. Warm the oil and massage slightly on the stretch marks. This will also help you improve blood circulation.
Also read: How to Use Olive Oil for Hair Growth
Castor Oil
Castor oil is a good treatment for stretch marks and other skin problems, age spots, moles, dark spots, and fine lines. Heat the oil and massage for about 15 minutes. Cover the area for half an hour and wipe it off with a cloth.
Aloe Vera Gel
Aloe vera contains a lot of nutrients which are beneficial for the skin. This natural herb contains minerals, vitamins, fatty acids and enzymes which not only help you prevent stretch marks but can eliminate them completely.
Sesame Oil
This oil is packed with some amazing nutrients which hydrate the skin, treat acne and protect you from sunburn. It can also repair damaged skin cells and prevent bacterial infection. Applying sesame oil on the skin stimulates the healthy functioning of the skin and it improves the elasticity of the skin.
Cocoa Butter
Cocoa butter is a wonderful moisturizer which helps improve the elasticity of the skin and hydrates it. This is a 100 % natural solution for stretch marks.
Also read: Uses of Coconut Oil which you didn't Know Existed
Potato Juice
Potato juice contains vitamins and minerals which can help foster growth and restoration of the skin cells. It is a great ingredient to help remove stretch marks.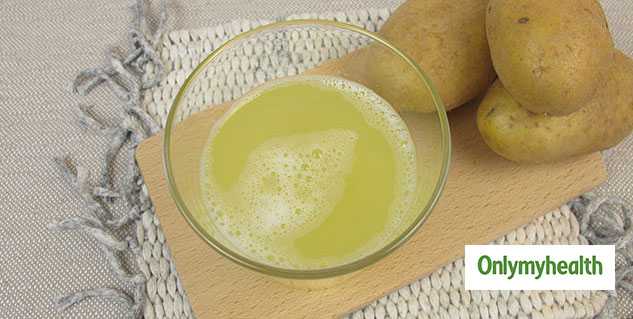 Cut one medium-sized potato into thick slices. Now take a slice and gently rub it over the stretch mark areas for a few minutes. Ensure that you have covered the affected area. After it dries out, wipe it off with lukewarm water.
Some Other Tips
Stretch marks happen when your skin pulls apart due to weight gain. So control your weight by eating healthy and exercise.
You should stay hydrated to keep the skin soft. Soft skin does not tend to develop stretch marks as compared to dry skin.
Eat a diet rich in vitamins C, D and E, zinc and protein. This will help boost skin health.
Read more articles on Ayurveda.
For more related articles, download OnlymyHealth app.