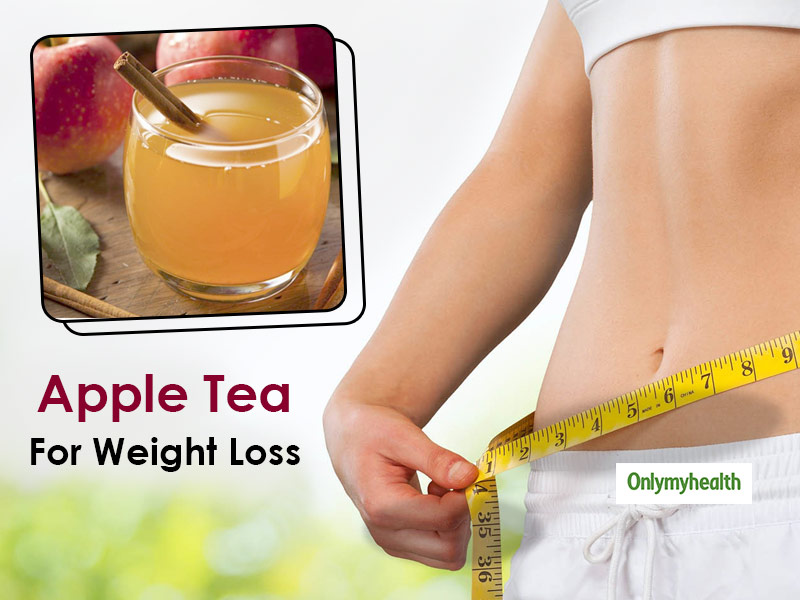 Ever heard of apple tea and its benefits in weight loss? Read below to know how this flavoured tea is a must for weight loss
Apple is used for many things as it has many health benefits. Whether you want to eat whole or eat it as a salad, custard or in a pudding, an apple will never disappoint you for its several health benefits. It also helps in reducing weight by controlling high BP and cholesterol. This is the reason that eating apples in the right quantity and manner can help in weight reduction. Although many people know about the benefits of Apple Cider Vinegar and its benefits in weight loss, many still are unaware of its benefits in the form of a tea. This is a beverage that you can make at home and get immediate benefits in reducing fat and weight loss. Apple tea is made by boiling it with black tea leaves. You can add cinnamon and cloves to give it a spicy zing, making it a much-favoured drink for the winters.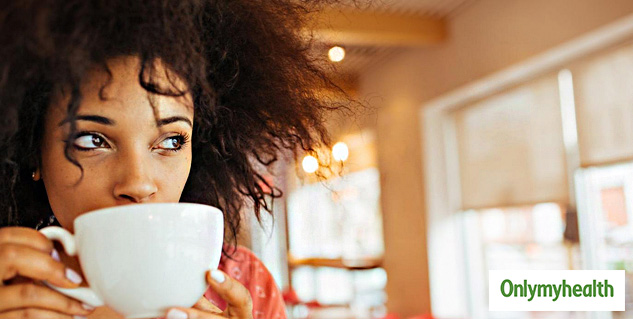 Also Read: Soups For Weight Loss: These 3 Vegetable Soup Recipes Can Help You Cut The Belly Fat
Weight Loss With Apple Tea
Apple tea is known for its weight loss properties and packs in a lot of nutrients. Read below to know more:
Boosts immunity: Vitamin C is found in plenty of apple tea. A sound immune system is essential for effective weight loss. Regular consumption of apple tea after a workout is effective in aiding weight loss.
Reduces cholesterol: Low cholesterol levels are essential to maintain a healthy weight. The fibre and antioxidant polyphenols present in apples can help control low-density lipoprotein (LDL) or bad cholesterol levels from the blood.
Boosts Digestion: A healthy digestive system is associated with weight loss, and apple tea can help promote digestion as apples have the right amount of soluble fibre. Soluble fibres are essential for those on a weight loss spree. Apple also contains malic acid, which ensures a healthy digestive system.
Controls blood sugar: Apart from antioxidants, apples contain natural sugars in the form of fructose, which improves metabolic balance and also regulates blood sugar levels. This prevents a sudden rise or fall in blood sugar levels, which controls your desire to eat more.
Low-calorie drink: Apples are negative-calorie fruits, which means that apples contain very few calories. According to the United States Department of Agriculture, 100 gram of apples contains only 50 calories. So, whether you like to eat it or drink it as tea, apple can help you balance out your calorie intake.
Also Read: Guaranteed Weight Loss In 4 Weeks With Milk Diet!
Make Apple Tea At Home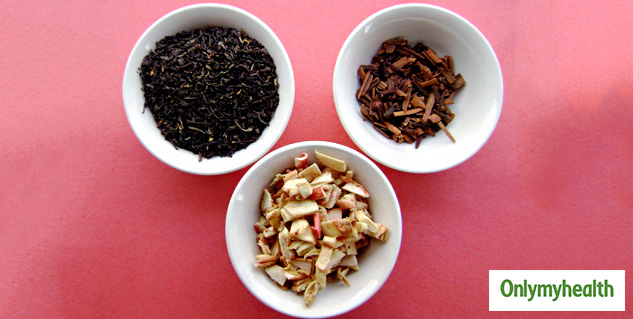 Apple tea is simple to make. To make fresh apple tea at home, you need one apple, three cups of water, one tablespoon of lemon juice, two tea bags and cinnamon powder. Add water and lemon juice to a pan. Put tea bag and let it boil for some time. Add chopped apples to the boiling mixture. Let it simmer for about five minutes. Add cinnamon powder and clove for a punch of mild spices to the tea. Let the mixture boil, add sugar as per taste and turn off the gas. The cinnamon found in the tea will help to detoxify and reduce inflammation. However, if you are allergic to apple, you should avoid this tea.
Read more articles on Weight Management