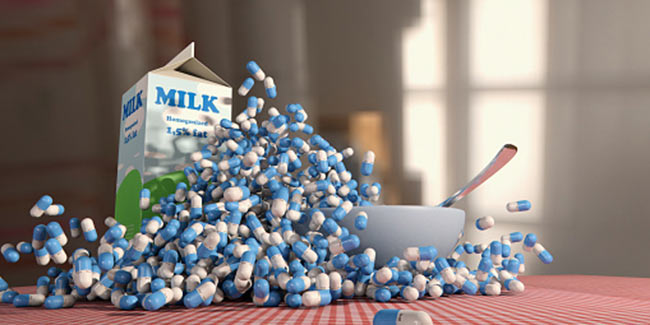 According to researchers, when an antibiotic is taken with dairy products, the former tend to lose their effectiveness to as much as 50 percent less. So, beware!
Findings of the research done at University Institute of Pharmaceutical Sciences, Panjab University,reveals that an antibiotic if taken with dairy products tends to lose effectiveness to less than 50 % and in some cases it is rendered completely ineffective.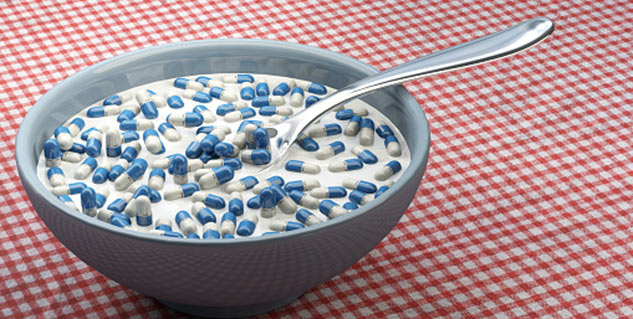 This study is of greater significance in India because as a general practice maximum number of people take antibiotics with milk.
The team of researchers took close to seven years to complete the study on the most commonly used antibiotics – ciprofloxacin and gatifloxacin. The study was conducted on 12 male volunteers and it was concluded upon that the healing effect of these antibiotics was rendered partially or completely ineffective if taken with milk.
Furthermore, the research revealed that simultaneous intake of even antacids with these drugs becomes a potential threat towards attainment of optimum therapeutic results from these drugs.
Dr Monica Mahajan, Senior Consultant, Internal Medicine, Max Hospital says,"Milk basically alters the pH value of the stomach as a result of which the antibiotics lose their healing effect. The same mechanism works for medicines taken with antacids."
The scientific reason behind this phenomenon is that there occurs a reduction in the plasma levels of the antibiotics which are directed towards combating the disease causing organisms or pathogens. So, when these drugs are administered with antacids or either with dairy products and multivitamin-mineral combinations which contain calcium or iron they lead to treatment failure.
Also read : Check the milk you're drinking
It is indeed true that drugs should not be taken with some food items. The reason is that after their intake some of the drugs compete for absorption with food items. Sometimes they attach themselves to certain food items and are flushed out of the body without even being absorbed. Hence, the antibiotics lose their therapeutic intent. Moreover, some of the medicines are absorbed at a much higher pH level. So, this way some food items may also interfere with medicines including antibiotics.
One of the recommendations of the study is that these drugs should be consumed at least two hours before of six hours after the intake of multivitamin-mineral combinations, dairy products and antacids.
If one were to look into the significant outcome of this drug interaction studies, it becomes important that the doctors advise their patients not to consume these drugs with dairy products. Awareness about the results of this revolutionary study must be spread among general public to minimise treatment failures. Even the medical salesmen, pharmaceutical manufacturers, chemists must be aware of the risks of simultaneous use of dairy products with some drugs. Instructions may be inserted on medicine through which people will be able to comprehend possible nullifying effects of medicines.
Image source : Getty